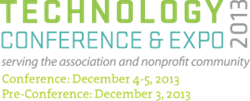 With a reputation as a premiere development & support provider for associations, Promet will provide information on building sites with the power of membership management tools.
Chicago, IL (PRWEB) November 25, 2013
Promet Source, a leading interactive firm specializing in building complex, manageable websites is set to attend the American Society of Association Executives' (ASAE), December 4th-5th in Washington DC.
Promet Source has an extensive and proven track record working within the association industry. Association clients have included the Accreditation Council for Continuing Medical Education (ACCME), Real Estate Buyer's Agent Council (REBAC), and Illinois Safe Schools Alliance (ISSA), among others. These clients rely on Promet Source to be a partner in building easy-to-manage websites and applications that provide powerful organization and communication tools. Promet leverages strength in Drupal development and maintenance to give associations web applications that have proven to be functional, time-efficient and cost-effective.
With a reputation as a premiere development and support provider for associations, Promet Source will provide ASAE Tech Conference attendees information on building sites with the power of membership management tools. Association websites do not just provide their members information, they act as a hub for member interaction, donations, event coordination and member management. These web applications act a tool for the associations and members alike. Associations benefit from AMS integration, database integration, member-driven directories and streamlined dues/donations processes.
ASAE is a distinguished group of over 21,000 association executives industry partners who are members of 10,000 organizations. Their members oversee leading trade associations, nonprofits, membership societies and voluntary organizations globally.
The Technology Conference & Expo is targeted to C-Level executives within this industry niche: CEOs, CTOs, CIOs, and CXOs. The goal of the conference is to provide a center of technical learning and give attendees insight into the technology issues facing associations and nonprofits. Exhibitors (including Promet Source) will share upcoming technologies and groundbreaking strategies to help organizations make the most of the latest software and current tech tools.
Attendees and exhibitors wishing to connect with Promet Source at the conference should contact Libby Smolik or visit our booth: 502.