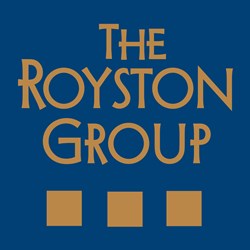 There is a lot of competition for solid net lease investments in today's environment
Los Angeles, CA (PRWEB) December 03, 2013
The Royston Group has completed the sale of a single tenant net lease retail building. The 50,000 square foot building, located in Mishawaka (South Bend) Indiana, sold for $7 million. Built in 2003, the property sits on 4.96 acres and is centrally located near a Simon owned super regional shopping center and in close vicinity to the University of Notre Dame. The site was leased on an absolute triple net basis to electronics giant Best Buy. The initial lease term was 20 years with rent escalations every 5 years.
The Royston Group's Greg Cortese and Rob Sutton were selected to list and market the property and represented the seller in the transaction. The buyer purchased this property because of the improving credit of Best Buy and a recent upgrade to the surrounding shopping center.
"There is a lot of competition for solid net lease investments in today's environment which makes marketing all the more important in terms of securing the best possible price and terms for your client. We were able to deliver those requirements for our client and provided an excellent long term investment for the buyer at the same time. " said Sutton.
Greg Cortese, President of The Royston Group and Rob Sutton, Vice President specialize in the sale of single tenant net lease properties. The Royston Group is a privately held commercial real estate investment firm, founded in 1992. The company provides services for a multitude of net lease commercial property types including office, industrial, retail and medical. The firm has completed over $1.5 billion in real estate sales since its inception.