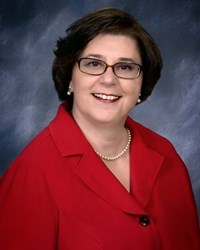 We are always seeking new ways to help even more financial advisors, and FAtoday.com lets us do that in real-time.
Poulsbo, WA and New York, NY (PRWEB) December 17, 2013
Elevating Your Business, a leading provider of business coaching, consulting and courses for Independent Financial Advisors (IFAs), and FA today, Inc., the exclusive digital media platform with a membership of validated IFAs only, today announced a strategic partnership to provide information and resources to financial advisors.
"FA today has taken a clear leadership position in idea and information exchange among financial advisors with the launch of its new secure website. In this industry, social networking and marketing are highly regulated. Financial advisors now have a private environment in which to share ideas, learn from one another, and find solutions to their problems. Within the FA today site, members can connect with coaches, industry experts, and their peers--and act on the industry's best business development and marketing ideas as they're written. We are always seeking new ways to help even more financial advisors, and FAtoday.com lets us do that in real-time," said Maria Marsala, Financial Advisors' Coach and founder of Elevating Your Business.
Leveraging a combination of intelligent filtering, behavioral modeling, and content curation by active and knowledgeable members, FAtoday.com tailors the content provided by its media partners to the interests of each IFA. This proprietary technology lets FA today dynamically deliver the focused resources, practice management, education, industry-specific news, and data to the IFAs from Elevating Your Business and other media partners. FAtoday.com continuously refines this model to deliver only the most relevant information, ensuring that vital resources are not lost because of information overload.
FAtoday.com provides an exclusive digital platform for IFAs. Only IFAs whose credentials have been validated are eligible for the free membership.
"Elevating Your Business adds value to FAtoday.com by addressing the needs of financial advisors and professionals who are trying to expand their businesses while working toward a balanced life for themselves," said Jason Bishara, president of FA today, Inc.
Leading IFA coach, Maria Marsala, started her blog, MarketingWithIntegrity.com, in 2002 as a resource where professionals could read about strengthening their core business systems in the areas of business management and marketing. Ms. Marsala is an award-winning accountability coach, speaker, thought leader, and a former retail trader from Wall Street. Her company, Elevating Your Business, specializes in providing financial advisors with tools and support to reach their 5-year business and personal goals in 24 months.
About Elevating Your Business
Elevating Your Business exists to provide financial firms and their teams with accountability, focus, and systems that are designed to grow their revenue and increase overall efficiency. Elevating Your Business offers consulting, coaching, and courses in a range of areas, including: multiplying the bottom line, lowering expenses, identifying ideal prospects, creating a daily-use business and marketing expansion plan, and growing teams. Elevating Your Business works with top financial advisors, financial planners, wealth managers, RIAs, regional managers, managing directors, wholesalers, and other professional financial service executives.
Elevating Your Business is celebrating its 15th anniversary. It was founded in 1998 by Maria Marsala, a trained life coach with over 35 years of business and marketing experience. Maria has worked with thousands of business leaders internationally to take quantum leaps toward their best businesses and lives.
About FA today
FA today is an exclusive community only for independent financial advisors (IFAs) whose credentials have been validated based on broker registration records. Content and resources are tailored to each member's practice to present the most relevant news, articles, blogs and services all in one place. At the same time, by crowdsourcing across its membership, FA today provides the economy of scale needed to compete with the largest firms for access to data and financial products. Customization and validation are seamless because they are based on a lookup of the member CRD broker registration number. IFAs can build their own communities of like-minded advisors, regardless of physical location, to share best practices and grow professionally.
FA today was founded in April 2013 by a team of senior executives with extensive experience in Wealth Management, Technology, Online Media, and Platform design.
Independent Financial Advisors can register at FAtoday.com.
LinkedIn: linkedin.com/company/fa-today
Twitter: twitter.com/FAtodaynews
Facebook: facebook.com/FAtodayNews