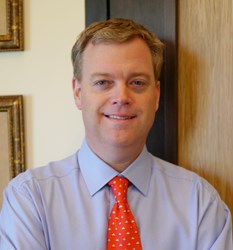 Charlotte, NC (PRWEB) November 22, 2013
November marks Pancreatic Cancer Awareness Month and Charlotte, NC periodontist Dr. Shannon G. Parsons of Carolina Periodontics along with his staff are bringing heightened awareness to the community about the relationship that exists between healthy gums and a lower risk of developing pancreatic cancer. Patients who have gum infections and seek proper and thorough treatments such as gum surgery in Charlotte can reduce their chances of being affected by pancreatic cancer.
Both the medical and dental communities have found that potential linkages between pancreatic cancer and periodontal disease for some time now. Nitrosamines, which are a form of carcinogens, are known to raise a person's chance of contracting pancreatic cancer. These same carcinogens are produced and take hold in the oral cavity when previously healthy gums become infected with periodontitis. In addition to the development of nitrosamines, the antibodies P. gingivalis are produced by the body as an attempt to fight off infection in the gums. Pancreatic cancer patients have been found to contain the P. gingivalis antibodies in levels twice as high as people without this disease, further highlighting the need for Charlotte residents to seek effective gum surgery to treat the infection.
Dr. Parsons is very committed to teaching patients about the importance of healthy gums as a means to achieve and maintain overall optimal health. In addition to pancreatic cancer, the existence of gum disease has been linked to an increased risk of stroke, heart disease, diabetes, low birth weight and other serious conditions. Carolina Periodontics offers highly specialized care and treatment for gum disease including traditional and laser surgical options, giving patients the best options to meet their individual needs.
Charlotte residents who would like to learn more about gum surgery or other treatments to prevent and manage periodontitis are encouraged to contact Dr. Parsons' office at any time. You are welcome to visit the office, read the website at http://www.carolinaperio.com or call the office at (980) 272-5772.
About The Doctor
Carolina Periodontics is a periodontal practice offering personalized dental care for patients in Charlotte, NC. Their leading periodontist, Dr. Parsons, received his dental degree from the University of Florida where he graduated with highest honors and third in his class. He then attended a three year residency in advanced Periodontics training at the University of Florida where he served as chief resident for two years. Dr. Parsons is part of one percent of dental professionals providing the LANAP FDA cleared laser procedure for gum disease and periodontal treatment. To learn more about Carolina Periodontics and their dental services visit their website at http://www.carolinaperio.com and call (980) 272-5772.