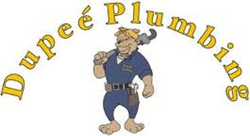 Great and fast service. The plumber was very friendly. We are new to the area. This is the only plumber we will call in the future.
Washington DC (PRWEB) November 28, 2013
Dupee' Plumbing released two new videos describing its business and best industry practices on plumbing needs recently. The videos are meant to describe the business and industry best practices for Plumber Stafford VA and Plumber Fredericksburg VA.
At Dupeé Plumbing their qualified and licensed technicians are committed to making their customers happy and sold on honest pricing. With over 13 years of experience in the plumbing trade, Dupeé Plumbing is licensed to tackle any job, even the ones larger companies won't touch.
At Dupeé Plumbing:
They are committed to making their customers happy
Clients get a master plumber on every call
They provide fair honest pricing
They never sell clients a product or service they don't need
Servicing a wide Virginia footprint including Fredericksburg, Stafford, and Spotsylvania, Dupeé Plumbing has a proven track record of courteous and timely service with the customer's best interest at heart.
Call Dupee' Plumbing now at (540 446-2652 for your plumbing needs or visit their website at http://www.dupeeplumbing.com to browse their qualifications and a full list of the services they provide.