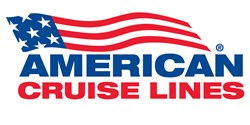 More Connecticut families than ever will struggle to put food on the table this holiday season, so this gift could not be more appreciated. - Nancy L. Carrington, President and CEO, Connecticut Food Bank
Guilford, CT (PRWEB) November 25, 2013
American Cruise Lines (http://www.americancruiselines.com), the largest U.S. cruise company, announced today that it has raised more than $10,000 for Connecticut Food Bank with its new "Give-Back" program, a brand new initiative dedicated to helping those in need. Launched back in August, the line announced the program's first partnership with Connecticut Food Bank in an effort to help alleviate hunger in Connecticut, which is home to its headquarters. The line promised to donate $50 to the Food Bank for each ticket sold on its Thanksgiving cruises, which include:
-Mississippi River 7-night cruise – Offered aboard the 150-passenger Queen of the Mississippi
-Historic South & Golden Isles 7-night cruise – Offered aboard the 104-passenger Independence
-Great Rivers of Florida 7-night cruise – Offered aboard the 49-passenger American Glory
"We're thrilled with the outcome of our very first campaign with the Give-Back program," said Timothy Beebe, Vice President of American Cruise Lines. "Knowing that our support of Connecticut Food Bank will help brighten the holidays for members of our community is a rewarding feeling."
American Cruise Lines will present Connecticut Food Bank with its donation on December 5, 2013 at the Food Bank's headquarters in East Haven, CT. All interested reporters in the area are welcome to join the event. Both American Cruise Lines and Connecticut Food Bank executives will be present.
"We are most grateful for American Cruise Lines' generous and timely donation," said Nancy L. Carrington, Connecticut Food Bank's President and CEO. "More Connecticut families than ever will struggle to put food on the table this holiday season, so this gift could not be more appreciated. We thank the line for its support of the Food Bank and its fight against hunger in Connecticut."
American Cruise Lines plans to partner with many more organizations through its Give-Back program.
About Connecticut Food Bank
The mission of Connecticut Food Bank is to provide nutritious food to people in need. Founded in 1982, Connecticut Food Bank is a member of Feeding America, the nation's largest food bank network. Connecticut Food Bank serves more than 650 emergency food assistance programs in six of Connecticut's eight counties: Fairfield, Litchfield, Middlesex, New Haven, New London and Windham. Connecticut Food Bank distributes an average of 36 tons of food every business day. Visit http://www.ctfoodbank.org for more information or call 203-469-5000.
About American Cruise Lines
American Cruise Lines, the largest U.S. cruise company, operates the newest fleet of riverboats and small cruise ships on more than 35 itineraries around the country. Long established and deeply experienced in cruise travel, American Cruise Lines has most recently received world-wide recognition as the first to revive paddlewheel river cruising in America. The line is known for working closely with guests before, during, and after a cruise to create a highly personalized cruise experience. To learn more about American Cruise Lines, visit http://www.americancruiselines.com or call 800-814-6880. Find us on Facebook at http://www.facebook.com/americancruiselines or follow us on Twitter at http://www.twitter.com/american_cruise.
###