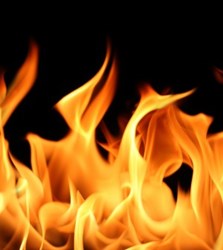 Apple Valley, MN (PRWEB) November 26, 2013
The cost of heating a home can be expensive, especially during a frigid Minnesota winter. To help keep fuel bills down and homes warm, many homeowners turn to supplemental heating sources such as a portable space heater. If used safely, space heaters can be highly effective. But if not used properly, they can quickly put a family at risk for fire, injury or property damage.
Homeowners seeking Rosemount heater service and advice, are reminded to practice these precautions when using a space heater:

Read and follow the manufacturer's operating instructions.
Look for heaters that automatically shut off, have a tip-over switch or have a proximity sensor that turns off the heater if objects, people or pets are too near.
Use only the grade fuel recommended by the manufacturer for kerosene or indoor liquid propane heaters. Do not substitute with any other kind of fuel.
Always refill a kerosene heater outside, and immediately clean up any spills.
Make sure there is ample ventilation indoors to prevent the risk of carbon monoxide poisoning. Install a carbon monoxide alarm in your home for precaution.
Keep the unit's cords away from high traffic areas to avoid falls or tipping over the heater. Do not use extension cords; the heater should be plugged directly into a wall receptacle.
Keep flammable fabrics or objects such as bedding, curtains and furniture at least three feet away from the heater.
Watch children and pets. Teach children to stay away from the heater and do not allow them to adjust the controls.
Turn off the heater and unplug it whenever you leave the room, go to bed for the night or leave the house.
For more information on heating your home for the winter, contact Lofgren Heating and Air, Inc. at 952-679-3684 or visit http://www.applevalleycarrierdealer.com.
About Lofgren Heating and Air, Inc.
Established in 1997, Lofgren Heating and Air, Inc. is a full-service heating, cooling, air-conditioning and furnace repair, service, replacement and maintenance company located in Apple Valley, MN. As part of the Stay Comfy Minnesota network, Lofgren is committed to providing the best customer service to both homeowners and businesses with NATE certified technicians, quality Carrier products, and a 100% satisfaction guarantee.