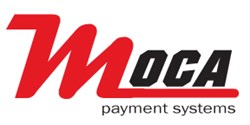 Montreal, Quebec (PRWEB) November 25, 2013
With the holidays just around the corner, being without the ability to accept credit card payments could be disastrous to small merchants. MOCA stands apart this holiday season by providing the MOCA service program to all merchants, new and existing, at no cost to ensure continuity of revenue during the busiest shopping time of the year.
The process is simple: any merchant whose terminal stops working will be supplied with a new terminal, of equal or greater value, overnight paying only a reasonable per-incident fee to assist with shipping cost.
The average small business processes up to a few dollars per day. If the terminal stops working, that revenue is gone, possibly forever. If customers can't pay with their preferred payment form, they have no choice but to shop somewhere else, and they may never return. This is potentially damaging to the future of the merchant's business.
Since MOCA considers itself a partner with its merchants, not just a provider, this service is available immediately. An entire support process exists. From the availability of 24-Hour Technical Support - for a possible quick fix when possible – to having a new terminal overnight if needed, the entire process allows merchants to rest easy knowing that if there is a problem, their partner is ready to help. The MOCA program is just one of the many benefits of choosing MOCA as their processing partner.
About MOCA Payment Systems
MOCA Payment Systems is a leader in the electronic payment processing field providing credit card, debit card, ATM card, gift card, prepaid card, EBT and check processing services to small businesses. MOCA's mission is to create rewarding opportunities for its merchants and representatives, while building lasting relationships by operating within the highest standards of ethics and service. This vision has enabled MOCA to become one of the fastest growing companies in the industry excelling in all aspects of merchant services. MOCA Payment Systems has an office located in Montréal, Québec.