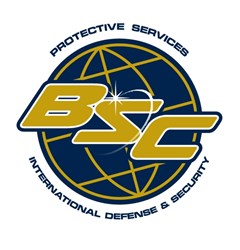 Black Friday is a chaotic day, and we prompt holiday shoppers to be super aware. With eager crowds and late night sales, we want people to be aware of their surroundings at all times.
Ft. Lauderdale, FL (PRWEB) November 23, 2013
The holiday season has officially begun! Family gatherings, religious worship, and giving to others is top of mind. As the highly anticipated Black Friday approaches, South Floridians gear up for some extra credit card activity, after their turkey dinner. South Florida private security company, Bryant Security, offers tips to holiday spenders, to stay safe, while remaining in the holiday spirit.
Retailers from around the world have already begun advertising Black Friday specials, killer deals, and one-day-only sales to instigate consumer spending the day after Thanksgiving. According to Wikipedia, Black Friday shopping is known for attracting aggressive crowds, with annual reports of assaults, shootings, and throngs of people trampling on other shoppers in an attempt to get the best deal on a product before supplies run out. South Florida Security company, Bryant Security in North Miami Beach, encourage shoppers to carry on the weekend retail tradition, while keeping out of harms way. "Black Friday is a chaotic day, and we prompt holiday shoppers to be super aware. With eager crowds and late night sales, we want people to be aware of their surroundings at all times," says Shay Ben-David, President of Bryant Security. The security company is issuing safety tips for shoppers to keep in mind to stay safe.
Safety tips:

Lock all doors and roll up all windows even when leaving the car for a short period of time.
When shopping, keep gifts in the trunk or hidden from view in the interior of the car. Also, put all of your packages in the trunk before departing one parking lot and driving to another.
Avoid parking next to vans and large trucks that block your space from general vision of others.
Make a mental note or write down exactly where you parked your car to avoid wandering around longer than necessary.
Have your keys in hand when leaving a store. Also, look underneath your car before you reach it; criminals have been known to lie underneath and wait.
Bring gifts in the house with you instead of leaving them in the car.
Use a credit card to avoid thefts of large amounts of cash that are irreplaceable.
Keep purses zipped and close to your body. Never leave a purse unattended in a shopping cart where it is more susceptible to theft. If possible, carry keys, cash, and credit cards separate from each other.
Use ATMs in well-populated, well-lit locations. Do not throw ATM receipts away at the ATM location.
Remember there is increased safety in numbers. Avoid walking alone and leave malls and stores well before closing time to assure a more active parking lot. Ask mall security to walk you to your car if you feel you are not safe.
Director of Operations at Bryant Security, Rene Zerquera says, "During the holiday season, you must be on high alert at all times. Crooks are watching and waiting for you to slip up. Don't be a target, be aware!"
For more tips on how to keep you and your loved ones safe this holiday season, log onto BryantSecurity.com for more info.
 
About Bryant Security
Bryant Security is one of South Florida's most established and well diversified security companies. Providing South Florida guard services armed and unarmed in the Miami-Dade and Broward Counties, this family-owned and operated business has proudly served and protected the community, property and people since 1985.
Offering innovation, quality, professionalism, resourcefulness, experience and flexibility, this makes Bryant Security the security services industry leader of South Florida. Mandating skilled manpower, teamwork, expertise, specialty knowledge and trained security officers to demonstrate precise and flawless conduct at all times. From executive level protection to CCTV camera and entry systems, they demand the very best. Each protection task private or public that their protection officers undertake calls upon their extensive training which focuses on ensuring the security and safety of your company, property and staff.
When you select Bryant Security, you are ensuring that your facility will enjoy the highest possible degree of Miami professional security. Their management team consists of hands-on leaders who will work directly with you in planning and implementing your campus' security and contingency planning needs. BryantSecurity.com or 305-405-4001.