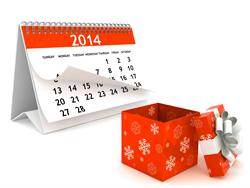 We provide tools that take the complexity out of starting and managing a layaway program.
Englewood, FL (PRWEB) November 24, 2013
GiftLogic recently announced a new layaway feature available to users of its GiftLogic Point-of-Sale (POS) software. According to a spokesperson from GiftLogic, "Our layaway tool makes it easy for retailers to set up a payment plan that is easy to manage at the cash register."
Because layaways may be subject to some federal and state laws such as the Truth in Lending Act or the Federal Trade Commission Act, accepting layaways is often more complex than some small retailers initially expect. "We provide tools that take the complexity out of starting and managing a layaway program," the spokesperson said. "Retailers using GiftLogic's new layaway feature can quickly create layaway programs that cover everything from payment plans, fees and service charges, cancellations, refunds, and more."
In fact, the FTC recommends that merchants disclose their layaway plan terms in writing. For example, the FTC's Business Center webpage on offering layaways says that written disclosures should include:
Layaway policies covering cancellations and refunds
Payment plans
Fees such as layaway or service charges
Merchandise details such as location, availability, and identification
These disclosures are meant to provide consumers with an understanding of their payment obligations; provide notice of the merchant's layaway policy; help prevent misunderstandings; and help ensure that each customer receives the same information. "In addition to complying with standard accounting processes and making it easy to generate written disclosures, managing a customer's layaway is extremely easy," the spokesperson said. "Payments can be applied with a mouse-click. Each associated receipt details the customer's payments thus far, providing the customer with both proof of payments made, as well as, a quick snapshot of the amount remaining on the payment plan."
About GiftLogic
GiftLogic software is a comprehensive point of sale solution for retailers running physical shops. With robust features such as cash register, inventory management, purchasing and receiving, and reporting tools, GiftLogic helps Main Street merchants compete with their "big box" competitors. Optional features such as layaway, credit card processing, gift registry, QuickBooks accounting integration, and gift cards, add even more functionality while allowing users to tailor their POS system to best meet their unique needs.
+++++++++++++++++++++++++++++++++++++++
Sources:
http://www.business.ftc.gov/documents/bus17-offering-layaways