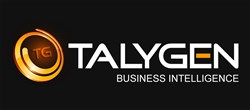 We want to automate budgeting and expense monitoring so users can do less computing and get more important things done
Palo Alto California (PRWEB) November 22, 2013
Tracking project management expenses is already a tedious task as it is. Managers and team members have to stay on top of expenses and they need to keep detailed records, spreadsheets and receipts. The process can be a confusing one, especially when users are out in the field and when multiple people and projects are involved.
Fortunately, with Talygen's Expense Tracker, managers and team members no longer have to deal with all the tediousness of monitoring their expenses. The tool offers powerful automation and integration features that make expense tracking quick and easy. And with Talygen's smartphone and tablet apps, users will be able to track budget and spending even when they're on the go.
"Quickly and accurately tracking expenses isn't easy. And combined with the fact that some companies have to do that for multiple projects or employees, the process can be a downright pain," said Talygen Chief Program Manager Harold Saini. "That's the main reason why we developed our Expense Tracker. We want to automate budgeting and expense monitoring so users can do less computing and get more important things done."
With Talygen's Expense Tracker, users will be able to:

Automatically calculate costs, billable hours, and other values
Classify expenses according to trip, category, client, project, and other parameters
Sort, categorize, and filter expenses for easy viewing and recording
Add detailed descriptions for each expense
Upload files for every entry to further substantiate expense descriptions
Generate reports quickly and easily
Set expense limits to avoid overspending
Makes Tracking Multiple Trips and Projects a Breeze
Equipped with a user-friendly interface and several automation features, the Talygen Expense Tracking Module makes budgeting and expense tracking easy and convenient even when companies are juggling multiple projects and teams.
Thanks to its advanced filtering and sorting options, users won't have any trouble locating expenses for any trip or client. In addition, the program automatically calculates budgets, spending, and billable hours for quick and convenient invoicing and it generates reports to allow users to easily track or measure budgets.
But perhaps the most handy feature of Talygen's Expense Tracker is that it seamlessly integrates with Talygen's other business management modules. Users can smoothly run the program together with the Time Tracking, Invoicing, Client Portal, CRM Modules, and more.
"The fact that our Expense Tracker automatically links to Talygen's other features makes expense tracking and invoicing fast and easy for users," mentioned Saini. "For instance, if they want to compute expenses together with the time they spent in the field so they can quickly generate invoices, users won't have to run two or three different programs at once. They can simply login to Talygen and get the information and tools from there."
Makes Expense Tracking On-the-Go Easy and Convenient
Talygen's Expense Tracking Module also runs on a number of mobile platforms, including iOS, Android, Blackberry and Windows Phone, so users can stay on top of their spend tracking even when on the go.
"A significant amount of expenses incurred during a project occurs out in the field, so it makes perfect sense to develop mobile apps that would enable people to record and compute spending on-the-go," added Saini.
It's also worth mentioning that Talygen runs in the cloud so budgets, expenses, and data are securely stored and updated in real-time.
About Talygen
Talygen is the worldwide leader in Business Management Automation. Talygen's integrated suite of services and processes allows businesses to manage their core workflows via a cloud-based Software as a Service (SaaS) application. Talygen allows companies to automate, regulate and enforce their corporate processes. The company empowers businesses and their employees to manage the full set of corporate tasks without having to install specialized software for each of them.
With its wide variety of features, easy to use concepts and enhanced functionality, it allows end to end process management and seamless communication between stakeholders in a project or business. In today's competitive business environment, successful companies are constantly challenged with managing the entire life cycle of a project efficiently and transparently. With Talygen, companies now have more ways than ever to make that happen.
Press Contact:
Talygen, Inc.
Harold Saini
(650) 800-3850
228 Hamilton Avenue 3rd Floor
Palo Alto California 94301
Media(at)Talygen(dot)com
https://talygen.com