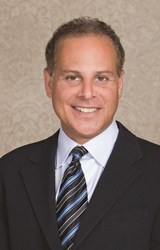 "I am very proud of this accomplishment. We opened our Southampton office a little over one year ago and the residents of the Hampton area have been very welcoming."
Woodbury, Southampton, Manhattan, New York (PRWEB) November 24, 2013
Stephen T. Greenberg, M.D., with offices in Woodbury, Southampton and Manhattan, NY, has been voted #1 in cosmetic and laser treatments by readers of Dan's Papers.
This marks the first time Dr. Greenberg was nominated in this annual contest. Dr. Greenberg said "I am very proud of this accomplishment. We opened our Southampton office a little over one year ago and the residents of the Hampton area have been very welcoming."
Stephen T. Greenberg, M.D. is a nationally renowned Cosmetic Plastic Surgeon based in Manhattan, Woodbury and Southampton, New York. Dr. Greenberg is well-known for his expertise in the field of cosmetic plastic surgery and is frequently interviewed for his knowledge on the latest cosmetic surgery techniques. He has appeared on CBS, Fox News, NBC and News12 Long Island. He has also appeared in national magazines such as Harper's Bazaar, Cosmopolitan, More, and Elle, as well as in The New York Times and Newsday. Dr. Greenberg hosts NY area Cosmetic Surgery Radio Shows on Saturdays on K 98.3 FM and Party 105.3 FM and he is often a featured speaker for women's groups, spas, and health and skin care institutes.
Dr. Greenberg received his college and medical degrees with highest distinction from George Washington University. He then completed his surgical training at the prestigious New York Hospital-Cornell University Medical Center. He further trained in Plastic and Reconstructive surgery at the Hospital of the University of Pennsylvania and is board certified by both the American Board of Plastic Surgery and the American Board of Surgery. Dr. Greenberg is an active member of the American Society of Plastic Surgeons (ASPS). He is also an active member of the New York Regional Society of Plastic Surgeons, The Nassau County Medical Society, and the American Medical Association.
He has been voted one of the best cosmetic surgeons on Long Island by the LI Press for the past 8 consecutive years.
*LI Press