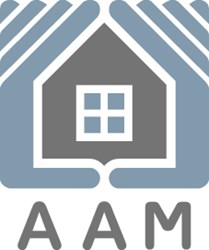 AAM embraces a core company value of helping create a better America one neighborhood at a time
(PRWEB) December 02, 2013
St. Vincent de Paul Society in Haines City, Florida received a financial boost from an area community association management company. AAM made a $1,000 donation as part of its Creating A Better America One Neighborhood at A Time grant program. The AAM money will be used to feed the poor who come to St. Vincent de Paul in need. Last year the Haines City St. Vincent de Paul fed more than 10,000 people and they were only open 9 hours a week.
"St. Vincent de Paul does such important work in the area, directly connecting with those who are struggling and providing service to give them a hand up," said Kraig Carmickle, Vice President of AAM's Florida operations. "AAM embraces a core company value of helping create a better America one neighborhood at a time. This donation aligns with that goal," noted Carmickle.
"The relationship that we've established with AAM and Kraig Carmickle is invaluable to us as we seek to expand services that we provide to the poor. We are grateful for the $1,000 grant that we've just received and appreciate the interest that AAM has taken in what we're doing." Judith Riggs, Solivita resident and President of St. Vincent de Paul in Haines City.
St. Vincent de Paul provides support services to those in need including food, clothing, financial assistance, transportation, and homeless shelters. The donation provides direct assistance to those struggling in the local area.
About AAM:
AAM works with many of the largest homebuilding and community development companies in the United States such as Del Webb/Pulte, Shea Homes and Meritage Homes. Founded in 1990, AAM employs 370 people and manages more than 440 homeowners associations in the United States. The company embraces a value system of creating a better America one neighborhood at a time, thru engaged neighborhoods and vibrant communities. AAM was ranked the #1 HOA/Community Management firm in Phoenix in 2013 by the Phoenix Business Journal. The company has offices in Phoenix and Tucson, Arizona; Albuquerque, New Mexico; and Orlando, Florida. http://www.associatedasset.com