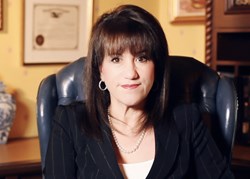 Philadelphia, Pennsylvania (PRWEB) November 30, 2013
Law enforcement officials must get a warrant before slapping a GPS tracker on a suspect's vehicle, according to a recent decision from Philadelphia's Third Circuit Court of Appeals. U.S.A. v. Katzin, 732 F. 3d 197 (3d Cir. 2013).
The precedent-setting decision will make it harder for the government to track Americans without proving to an impartial court a compelling reason to do so, said Philadelphia federal criminal defense attorney Hope Lefeber.
"This case reinforces the need for judicial oversight of police," said Lefeber, who followed the case closely. "Police should not be able to bug your car to rule out a suspicion. They need to make a case for probable cause to a judge."
Filed on Oct. 22, the decision in U.S. v. Katzin 732 F3d 187 (3d Cir. 2013) follows a 2012 U.S. Supreme Court decision in a different case, U.S. v. Jones, 132 S. Ct. 945 (2013) which determined that installing a GPS tracker on a suspect's vehicle constitutes a search under the Fourth Amendment.
The Katzin decision, which involves charges against three Philadelphia brothers accused of burglaries to area Rite Aid pharmacies in 2010, is "extraordinarily important," Lefeber said.
The decision establishes that installing a GPS tracker requires a warrant, the defense attorney said. It also extends the right to challenge a warrantless stop to every person in a stopped vehicle, not just the driver.
"The Katzin decision says passengers in a stopped car have a right to challenge the search," Lefeber said. "This is a significant departure from established Fourth Amendment law; previously, passengers had no standing to challenge the search of an automobile if it didn't belong to them."
The case stems from a wave of burglaries to Rite Aid pharmacies in the greater Philadelphia area in 2009 and 2010. Local police in communities in Delaware, Maryland and New Jersey sought help from the FBI.
Suspicion began to center on a Philadelphia electrician, Harry Katzin, and investigators began watching his van, the court decision said.
"Thus, in the early hours of a mid-December morning, after consulting with the United States Attorney's office, but without obtaining a warrant, the FBI affixed a 'slap-on' GPS tracker to the exterior of Harry Katzin's van," wrote the justices in the appeals court decision.
Investigators tracked the van's movements, and on Dec. 15, 2010, state troopers stopped it on Interstate 78 in Lehigh County, finding Harry Katzin at the wheel and brothers Mark and Michael inside.
All three brothers moved to suppress any evidence found in the van; the government opposed the motions, arguing that investigators didn't need a warrant to use the GPS tracker, that police had acted in good faith when installing it, and that Mark and Michael Katzin lacked standing to challenge the search.
In a May 9, 2012, decision, the Eastern District of Pennsylvania found in favor of the brothers and suppressed evidence found in the van. The case was then appealed.
The Appeals Court decision will help strengthen all Americans' Fourth Amendment protections, Lefeber said, pointing to a passage from the decision.
"Where an officer decides to take the Fourth Amendment inquiry into his own hands, rather than to seek a warrant from a neutral magistrate — particularly where the law is as far from settled as it was in this case — he acts in a constitutionally reckless fashion," the decision reads. "Excluding the evidence here will incentivize the police to err on the side of constitutional behavior and help prevent future Fourth Amendment violations."