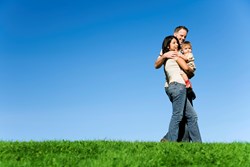 San Diego, California (PRWEB) November 25, 2013
The San Diego divorce lawyers at the Men's Legal Center have been standing up for the legal rights of fathers, husbands and non-custodial parents as they face family law-related matters that include divorce, child support, child custody, visitation, spousal support and property division. The firm also represents members of the United States military who face any or all of these issues. One of the more common situations that the attorneys at the firm have helped handle has involved controversies regarding spousal support orders and payments. A new law is set to take effect in Colorado that will substantially alter the way in which spousal support payments are computed there, and the firm would like the public to be aware of this change.
According to a news report that was filed on November 15 by 9 News in Colorado, the new spousal support standards will take effect on January 1, 2014. These spousal support standards will apply to couples who have been married between 3 and 20 years and only applies to couples whose combined annual income is less than $360,000.00. Couples who were married for less than 3 years would not be subject to this formula and those married for more than 20 years could be subject to a lifetime award of spousal support.
For the married couples who fall within this timeframe, a spousal support award would be derived from taking 40 percent of the income of the person earning more money every year and subtracting 50 percent of the income earned by the person generating less on an annual basis. The resulting difference would be divided by 12 months and that monthly payment would be made for 45 percent of the length of the marriage. The spousal support award cannot exceed 40 percent of the combined incomes of the spouses and stay-at-home parents would receive 40 percent of the wage earner's income. Spousal support has received attention in the media recently from a variety of different sources, including opinion columns that analyze the nature of this system.
"California has a spousal support system that is more open-ended than the one that is being put into place in Colorado, but there could be a trend building that moves more towards these specific equations," said Craig Candelore, the founding attorney at the Men's Legal Center. "These specific standards make it easier to compute payments, but husbands in our state need to continue to present strong cases with regards to this question," Candelore added.
About the Men's Legal Center
The Men's Legal Center is a law firm comprised of San Diego divorce lawyers who have been representing clients who have been facing California family law issues that include divorce, support controversies, property division questions and custody challenges. The firm also has attorneys on-hand who have extensive military experience and therefore provide representation to those who face military divorce issues and other family law situations while they are members of the military.