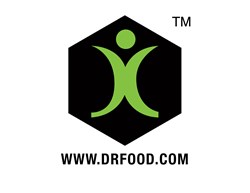 Both Dr. Food and Rayhawk stated that this production is just the first in a series of educational videos they intend to produce together.
Irvine, CA (PRWEB) December 02, 2013
Dr. Food Corporation ("Dr. Food") announces the launch of its new obesity infographic video. This is the first educational infographic video produced by Dr. Food in collaboration with creative agency Rayhawk. The video provides the public with some basic facts about obesity including:

How BMI is calculated.
Which BMI values are considered normal and which BMI values correlate with being overweight or obese.
How BMI is also a good gauge of your risk for diseases which occur with excess body fat.
Concerning statistics provided by the CDC which reveal that 68.8% of U.S. adults are considered to be overweight or obese, 35.7% are considered to be obese, and 6.3% have extreme obesity.
Increases in the prevalence of obesity are the result of greater exposure to, and consumption of, energy rich foods, which are high in fat, and decreased physical activity.
The video entitled, "DR. FOOD presents An Intro to Obesity," was written, directed, and narrated by founder Dr. Raihan Haque. It was produced by Dr. Food in close cooperation with Rayhawk and celebrated animator Woody Smith. Jonathan Moore from Rayhawk also served as associate producer and rights management consultant on the short production.
The 4-minute video will be available online via both Youtube and Vimeo as well as on Dr. Food's own website at http://www.drfood.com.
Both Dr. Food and Rayhawk stated that this production is just the first in a series of educational videos they intend to produce together.
About Dr. Food™ Corporation
Dr. Food Corporation is a leader in weight loss, nutritional education, and digital fitness resources. Dr. Food's weight loss solutions help people rapidly achieve Meaningful Weight Loss™. Meaningful Weight Loss is defined as a substantial and lasting reduction in weight which positively impacts well-being and quality of life by enabling people to maintain a healthy weight, adopt smart eating habits, and be physically active.
Dr. Food licenses its comprehensive set of weight loss resources to healthcare providers, consumers, and others interested in nutrition and fitness.
About Rayhawk® Corporation
Rayhawk is a world-class creative agency which provides advertising, branding, consulting, eLearning, informatics, online marketing, and software development services to a broad range of industries. Its development teams consist of brand managers, online strategists, animators, copywriters, graphic designers, web developers, and programmers. Together these professionals fuse creative thinking, technological know-how, and solid business principals to deliver amazing marketing solutions.
Rayhawk's dedication to explore new ideas and master the latest technologies is driven by a passionate pursuit to always break new ground. This passion has given Rayhawk the well-earned reputation for creating game-changing campaigns.