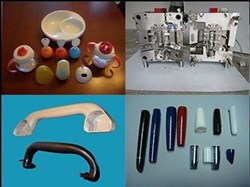 (PRWEB) November 25, 2013
Recently, a famous China injection molding supplier, Wuxi Glory Plastics, has released its new assortment of moldings and just launched a special offer on these items. Based on a senior spokesman for the company, the promotion will not last forever; it will come to an end on December 6.
As one of the leading companies in the industry, the company knows well about customers' needs. It strives to offer one stop-solution to various requirements. The company persists in adopting strict control regulations and quality standards to assure that each of its moldings is a competitive product.
As a matter of fact, it has not only a group of qualified workers but also a team of master engineers. All its staffs have been working in the field for a long time. That is why the company can always create high end products. The company specializes in the manufacturing of diverse sorts of plastic molds. The special offer is a great opportunity for those who are looking for cheap, high quality molds.
In addition, customer satisfaction is one of the company's prime targets. Therefore, the company promises to offer wonderful items. Its customer service center always provides quality services to every customer.
About Wuxi Glory
Wuxi Glory engaged in developing and manufacturing custom molded plastic product in China by taking advantages of our relatively low labor costs. We have most experienced workers in China. If you're looking for product design, engineering, prototyping, and mass production, Glory plastics can always find a solution for you. For more about our products and services please visit: http://www.plastics-molding.com.