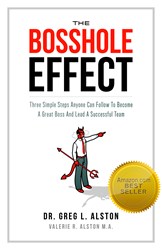 5.0 out of 5 stars This book is an easy read with many really important ideas that can take an average manager to a new level by a relatively easy few steps.
Charlotte, NC (PRWEB) November 26, 2013
The Gallup organization recently published, State of the American Workplace. "This latest report provides insights into what leaders can do to improve employee engagement and performance in their companies. It includes an overview of the trend in U.S. employee engagement, a look at the impact of engagement on organizational and individual performance, information about how companies can accelerate employee engagement, and an examination of engagement across different segments of the U.S. working population."
The Key Findings in this Report Are:
Engagement Makes a Difference to the Bottom Line
Engaged workers are critical to their organizations. Engaged workers have significantly higher productivity, profitability, and customer ratings, less turnover and absenteeism, and fewer safety incidents.
Managers and Leaders Play a Critical Role
Gallup has found that good managers who focus on their employees' strengths can practically eliminate active disengagement and improve the profitability of their organizations.
Different Type of Workers Require Different Engagement Strategies
The generations at the beginning and approaching the end of their careers tend to be more engaged than those in the middle of their careers. In addition, Millennials tend to be less engaged and female workers tend to be more engaged.
Engagement Is a Better Predictor of Job Performance Than Other Policies
Engagement levels trump policies such as hours worked, flextime, and vacation time in prediction of company performance. Only 22% of U.S. employees are engaged and thriving in their overall lives which leads to poor company performance.
Most Employees are Not Prepared to Engage Customers
Engagement levels among service employees are among the lowest of any occupation Gallup measured while engagement for every other job category increased.
What Can Be Done to Improve a Company's Ability to Thrive?
Buy a bad boss a Christmas gift that will make a difference. Improve a bad managers management skills by sending him or her this fascinating new book by Best Selling author Greg L. Alston.
The Book is titled, The BossHole Effect, Three Simple Steps Anyone Can Follow to Become A Great Boss and Lead A Successful Team.
While the Gallup organization has done an exhaustive job to define the issue of employee disengagement, Dr. Alston has done a masterful job of reducing the steps to becoming a great boss down to a series of ten jargon free, easy to read chapters, that provide practical strategies for creating an engaged team of employees.
Limited Time Special Christmas Offer
The book which is available in both paperback and kindle versions. Purchasers can download a special letter from Santa Claus to include as a note with the gift. This colorful Note from Santa will tell the manager who receives the gift.
"My Elves Tell Me That You Haven't Been as Good to Your Employees as You Should Have Been this Year. Rather Than Send You a Lump of Coal, I Am Sending You This Book to Help Get You On to The Right Path for Next Year. Merry Christmas, Santa"
Download this letter directly from the author's website at The Christmas Letter.
Employees worried about retaliation from a boss who is a bully can use this letter to anonymously leave the gift under the tree at the office Christmas party.
Author Brief Biography
Greg L. Alston is an Associate Professor of Pharmacy Management and Assistant Dean at Wingate University School of Pharmacy in North Carolina. He has a unique resume of management success. He graduated cum laude with a Doctor of Pharmacy degree from the University of the Pacific while simultaneously becoming a credentialed K-12 teacher through the School of Education.
Management Experience
During his years in the chain drug industry he was the first in his graduating class promoted to pharmacy manager, and was the first pharmacist to become corporate training manager, marketing manager and general category manager on the buying staff for Sav-on Drugs. He went on to become a Regional Pharmacy Manager for Thrifty Drugs and the California Regional Pharmacy Manager for Smith's Food and Drug. After 15 years in the chain drug industry he founded and operated Draculas Castle Halloween shops and Best Pharmacy and Medical Supply in Southern California.
National Award
After selling the healthcare businesses in 2007 he "retired" to an academic career and within 18 months earned the National Award for Excellence in Assessment from the American Association of Colleges of Pharmacy in 2009. He currently teaches Pharmacy Management and Communications Skills courses and frequently consults with corporate clients and individual pharmacists looking to solve their most perplexing problems earning the nickname of, "The Boss Whisperer"
He is Also President of GLA Consulting Inc.
GLA Consulting Inc. is based in Charlotte, North Carolina and provides Professional Business Skill Training and Coaching to Healthcare Professionals nationwide. Dr. Alston has spoken at numerous national conferences and is the originator of the Relative Value Theorem a simple approach to creating value in the marketplace.