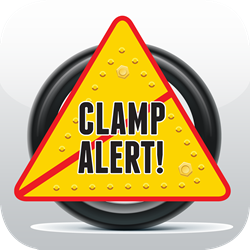 (PRWEB) November 25, 2013
It can potentially save us all a tremendous amount of heartbreak and money over many years from unfair clamping or sneaky parking tickets.
Clamp Alert will be available on Apple's AppStore and Androids Google Play Store on Friday November 29th, 2013. We hope you will all join The Clamp Alert Community.
Visit the Clamp Alert Web Site to see more.
clampalert.com
Visit our social channels for more up to date info and interaction.