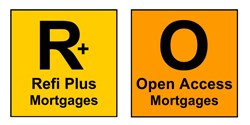 Refi Plus and Open Access HARP programs can be very confusing.
Chicago, IL (PRWEB) November 26, 2013
National Mortgage News recently reported that Fannie Mae has seen a decline in HARP refinancing over the past several months and expects that trend to continue. Reasons for the decline are attributed to higher interest rates and a decline in the number of home owners with high LTV's (Loan to Value Ratios). Even with a decline in the number of HARP originations, there are still thousands of home owners that can benefit from a HARP refinance.
HARP is an acronym that stands for Home Affordable Refinance Program. It is a special mortgage program started by Fannie Mae and Freddie Mac in March 2009. The goal is to help homeowners with high LTV's refinance their mortgage to a lower interest rate and reduce their monthly mortgage payment. Fannie Mae's HARP program is called Refi Plus and Freddie Mac's HARP program is called Open Access Refinance Relief. If the mortgage is a Fannie Mae mortgage, Refi Plus is used for refinancing. If the mortgage is with Freddie Mac, Open Access is used for a refinance.
The LTV and CLTV are key factors with HARP loans. Both are acronyms - LTV is Loan To Value ratio and CLTV is the Combined Loan To Value ratio. The LTV is the home value divided by the mortgage amount. The CLTV is the home value divided by the mortgage amount PLUS an equity line or 2nd mortgage if they exist.
To calculate the LTV, simply divide the home value by the mortgage amount. (Example; home value is 200,000 and loan amount is 180,000: 200,000/180,000 = 90% LTV)
To calculate the CLTV, add together the first mortgage amount plus the equity line balance and divide that sum into the home value. (Example: Home value is 200,000, 1st mortgage is 180,000, equity line is 30,000: 180,000 + 30,000 = 210,000: 200,000/ 210,000 = 105% CLTV.)
Both these programs are a great resource for Mortgage Brokers to help borrowers lower their mortgage payments but it can be very confusing. Why? Because different Wholesale Lenders allow different maximum LTV's and CLTV's and most Wholesale Lenders only offer one or the other program.
For example: Wholesale Lender A may allow a Refi Plus loan only up to 105% LTV while Lender B may allow a 150% LTV. The same is true for Open Access. Wholesale Lender C may only offer Open Access and Lender D only offers Refi Plus. However, Lender E offers both programs but the Refi Plus LTV is 105% and the Open Access LTV is 135%. Plus, to add to the confusion, Fannie and Freddie have made adjustments to the programs since their inception. They just recently tweaked the requirements that allow more home owners access to the programs – and there are proposals for additional changes next year. If this sounds confusing – it is.
This is where Mortgage Elements can save Mortgage Brokers a lot of time and headaches. First, the Broker needs to determine if the loan is currently with Fannie Mae or Freddie Mac. To quickly find out, go to http://www.MortgageElements.com, click on Industry Resources, and click on Fannie Mae Loan Look Up and/or Freddie Mac Loan Look Up. Punch in the loan information to find out if Fannie or Freddie has the loan and if the property is eligible for a HARP refinance.
After HARP eligibility is determined, the Broker needs to find a Wholesale Lender with LTV/CLTV's matching the borrower's needs. From the Mortgage Elements Home Page, select a program from the Refi Plus or Open Access column, choose a state, and click Go. A list of Wholesale Lenders that offer that program in that state is displayed. From there the Broker can expedite his research by clicking on the links to view the LTV requirements and guidelines of different Wholesale Lenders.
The end result is that the borrower gets a mortgage that matches his particular needs, reducing the mortgage payment. Plus, the Broker saves time and money searching for the right Wholesale Lender. Whether it's an Open Access or Refi Plus loan, http://www.MortgageElements.com is a valuable resource for Mortgage Brokers originating HARP Loans.
About Mortgage Elements Inc.
Mortgage Elements Inc. is an internet marketing company that provides marketing, database, search, and consulting solutions for the mortgage industry through its website http://www.MortgageElements.com. The company uses a unique website design optimized for touch screen technology and use on mobile devices, desktop, and laptop computers. Mortgage Elements is a B2B company for the mortgage industry and not a lender.
Contact Information
Mark Paoletti – Founder / President
Mortgage Elements Inc.
630-529-3755
http://www.MortgageElements.com