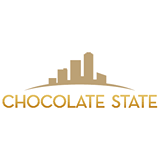 (PRWEB) November 26, 2013
Online chocolate store celebrates holidays with festive, handmade chocolates prepared by local chocolatiers and delivers to homes and businesses across the United States.
Chocolate State has a sweet solution for anyone in search of a unique gift that speaks from miles away. An online chocolate store, Chocolate State works with local chocolatiers to keep alive the tradition and art of handmade chocolates. The company offers exclusive, freshly prepared truffles and boxes of chocolates, among other tailored products, that are sure to please sophisticated customers and those young at heart.
As an online chocolate store, customers can enjoy the delivery of handmade chocolates directly to their door. Chocolate State works only with local chocolatiers to ensure the chocolates reach each customer fresh and in time to help celebrate all special occasions. With a passion for chocolate, the company uses nothing but the best ingredients to ensure quality and customer satisfaction.
Invite Chocolate State into your home this holiday and sweeten up the mood.