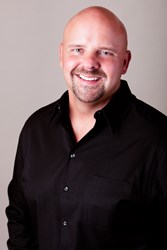 A force to be reckoned with, Mcbride inspires and enriches the lives of others
DALLAS, TEXAS (PRWEB) November 26, 2013
Brown Books Publishing Group announces the launch of the Brown Christian Press, a new division directed by Christian publishing leader and sought-after speaker Jason McBride.
A successful man by nature, McBride is a force to be reckoned within the Christian publishing community.
McBride is a leader with unsurpassed success through publishing giants such as PrimeMedia, Trader Publishing, and American Classifieds.
He brings more than a decade of experience in the Christian publishing, and advertising industry in addition to his unique ability to navigate a business to success, as evidenced by approximate revenue increase of 50 per cent in each publication.
Founder of Trinity Publishing LLC, McBride published Dallas Christian Family magazine and collaborated with Christian writers to bring their work to the marketplace as well.
Now McBride brings his expertise to Brown Christian Press (BCP), providing Christian authors who desire to inspire and enrich the lives of others with a life-changing book with the foundation to do so.
Responsible for overseeing all areas of operations for the Christian division, McBride will be the key liaison with BCP authors. Working one-on-one with authors from acquisition to publication and promotional outreach, McBride will personally guide authors through every step of the publishing experience, along with the rest of the BCP team.
As an ordained and licensed pastor, McBride is an active national speaker within the Christian and business communities. He recently established an impactful men's ministry in the DFW metroplex called Ultimate Man Ministries.
Through his ministry, men are encouraged to live daily in word of The Lord––embracing God in their personal and business relationships. In addition, his extensive ministry work includes serving The Power Team, and Team Impact.
"As Director of Brown Christian Press, I am excited and blessed to get to work with Christian authors to achieve their calling and fulfill the dream of publishing their message that God laid in their hearts," says McBride. "Every one of us has been blessed by God with a gift, and with Brown Christian Press, our team can help bring that gift of the written word to life for each of our authors. My desire is to deliver the finest quality and service to each author that I will be honored to work with."
McBride's long road of challenges and success has brought him to his present role, serving the Kingdom of God through Christian publication.
"With the addition of Jason to our team, we feel confident that we can meet and exceed the needs of our authors who desire to align themselves with a Christian publishing house," says Publisher and CEO of Brown Books Publishing Group, Milli Brown.
For further information, visit: http://www.BrownChristianPress.com, or call (972) 381-0009
About Brown Books Publishing Group
Brown Books Publishing Group is a Texas-based independent publisher. To learn more, visit: http://www.brownbooks.com
# # #