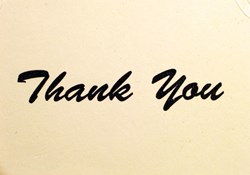 Thank you for your business and we wish everyone a wonderful holiday season.
Philadelphia, PA (PRWEB) November 25, 2013
In honor of Thanksgiving, PsychicsForetell.com is thanking their loyal customers by offering them some great savings. Regular customers of the company who call in Thursday, November 28th to purchase a live psychic reading of 15 minutes or more will be able to receive 20% off their purchase.
Every Monday, Foretell sends out money saving offers for their loyal customers. They even have an ongoing Wednesday and Thursday 10% off coupon for their valued clients. This Holiday, they decided to take it one step further and show their gratitude to all their great customers.
PsychicsForetell.com is a 24 hour service. The Thanksgiving Day Caller Special will begin at 12am eastern standard time this Thursday and will continue until the day closes out at 12am eastern standard time this Friday.
For more information about this special and more about the company, make sure you you follow them on Twitter and like them on Facebook to stay current on all the latest details. Any and all further questions, please direct them to the company at 1-800-873-7073.
PsychicsForetell.com is the most trusted source for the best psychics. We offer live psychic phone readings as well as love, finance and career, horoscopes, and more.