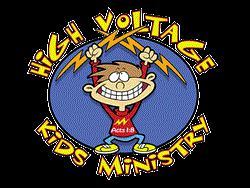 North Little Rock, AR (PRWEB) November 25, 2013
High Voltage Kids Ministry sent one of their Kids Pastors underwater for the entirety of three Sunday Morning services on Sunday, November 24, 2013. This all happened as a result of the children raising money for their "Clean Water" project in Africa.
In 2012, the children took up an offering to drill a well in an African village where they had planted a church. Then they discovered, although the people now had clean water, they had no clean containers to carry the water the often MILES from the well to their homes. They were using animal skins and other contaminated containers. So, the Kids Pastors challenged their kids to change that!
On Sunday, November 4, 2013, they took up an offering to buy five gallon buckets for the village. Their goal was for each child to bring $7 (the cost of purchasing and shipping one bucket). They average 400 Elementary aged kids each week, so that total would have been $2800 – 400 buckets. Kids Pastor Tyler Loy told the kids that he would spend the entire morning in a SCUBA suit and underwater if the kids reached their goal.
The kids worked hard for over a month. Many of them sacrificed in a big way. The kids eclipsed their goal and raised over $6000 (850+ buckets) just from the kids' offering. As a result, Pastor Tyler Loy spent the better part of three hours underwater on November 24, 2013. "It was very cold, but very worth it. I am so proud of our kids for sacrificing for missions."