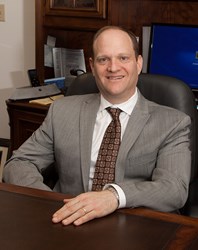 We've been hoping for this in the behavioral health field for quite some time, and I'm glad to see that some considerable changes have been put in place.
Fort Lauderdale, FL (PRWEB) November 25, 2013
Behavioral health expert Ben Brafman applauds the final ruling in the 2008 Mental Health Parity and Addiction Equity Act. Over five years from its origination, the much-anticipated rule has been delivered by the federal government, and support from the mental health and addiction camp has been overwhelming.
"I'm so pleased that this rule has come to pass after so many years of waiting," said Brafman, founder and CEO of Destination Hope, Destination Hope: The Women's Program, and the Sylvia Brafman Mental Health Center. "We've been hoping for this in the behavioral health field for quite some time, and I'm glad to see that some considerable changes have been put in place."
The Health and Human Services Administration believes that approximately 62 million Americans could be affected by this ruling. 23 million of those people meet the criteria for substance abuse disorder. Many of them are not receiving treatment from a behavioral health expert due to lack of access to treatment services and financial hardship.
"The final rule has moved us towards equality for mental health and addiction treatment," explained Brafman, a 20-year veteran of the behavioral health industry. "It doesn't require insurers to cover all aspects of treatment, but it does make sure that they're providing benefits that are on par with those for physical health services."
Discrimination against mental health disorders and addiction has meant that these conditions go largely untreated in American society. In the past, these conditions have either been ignored or underserved. Many believe that the Parity Act brings them up to the same level of coverage as surgical health. Brafman, and other behavioral health expert veterans hope that it will eventually result in a reduction of stigma towards addiction and mental illness.
"The more we can raise awareness about mental health disorders, the more people will start to understand them," Brafman said. "Through understanding, we can reach acceptance and support. Things are certainly improving, and this final ruling shows that to be the case."
People who previously did not have health care may now be able to access it under the Affordable Care Act. These same people will now have access to a full range of services, including mental health and addiction services meaning that those who need mental health treatment have a better chance of receiving it. In theory, people may now seek treatment earlier, giving them a better chance of recovery.
"What's good news for a behavioral health expert isn't necessarily good news for insurers," Brafman said. "We will have to see how they handle the new regulations as far as establishing criteria for coverage."
As part of the final rule, insurance policies must clearly disclose their criteria for providing coverage, which should provide a good level of transparency for consumers. In addition, clients who need residential or intensive outpatient treatment will not have to pay for their own accommodation, provided their plan supplies overnight coverage for physical health as well.
"These are changes we've waited a very long time to see," said Brafman. "It's great that the wider community and the government are coming together to expand health care access for everyone, regardless of whether it's mental or physical."
About Ben Brafman
Behavioral health expert Ben Brafman, MS, LMHC, CAP, is President and CEO of Destination Hope, a nationally recognized substance abuse and dual diagnosis treatment center in Fort Lauderdale, Florida and The Sylvia Brafman Mental Health Center. With more than two decades of hands-on experience in the field of behavioral health, Mr. Brafman is a leading authority on substance abuse, addiction, mental health and treatment protocols. In 2006, Mr. Brafman founded the Academy for Addiction Professionals, an accredited academic certification program for those wishing to work in the field of substance abuse and addiction. For more information about Ben Brafman, please visit http://www.benbrafman.com.