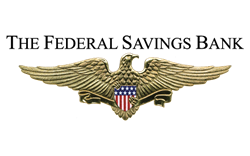 Chicago, IL (PRWEB) November 24, 2013
Five years after the housing crisis began, the real estate market has seen significant improvement and fewer Americans are facing foreclosure. The Federal Savings Bank echoes news that in an October report, Lender Processing Services found that foreclosures fell to their all-time low since 2008.
According to the report, loan delinquencies fell 2.8 percent in October from the previous month to a total of 6.28 percent. Compared to a year ago, loan delinquencies have declined 10.69 percent. As one major contributor holding the housing market back from reaching a full recovery, a reduced rate of delinquency is a good sign for economy.
In addition, for homebuyers looking to make a new home purchase, fewer loan delinquencies could signal that more homeowners will soon list their homes for sale. The number of homes in presale foreclosure is down almost 30 percent from last year's figure.
With rising home prices and a competitive market due to lack of inventory, more homes listed for sale would be a welcome sign for potential homebuyers. The competition between investors and regular homeowners was particularly difficult on first-time home buyers who were often beaten out by bids from all cash buyers.
"We are preparing our first time home buyers to apply for a home loan this winter. This way, once approved, they can react quickly if a home is found for purchase," says Nick, a banker at The Federal Savings Bank.
Contact the Federal Savings Bank, a veteran owned bank, to explore affordable mortgage options.