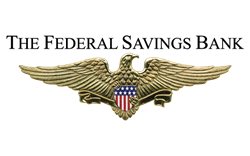 If a homeowner cannot pay the full amount of their mortgage and has underwater insurance, the insurance company can pay the lender the remaining amount.
Chicago, IL (PRWEB) November 25, 2013
The Federal Saving bank is proud to echo and discuss a report from Zillow.com showing the number of homeowners who are underwater fell by the fastest rate ever during the third quarter of 2013. The Federal Savings Bank encourages first-time home buyers to purchase underwater insurance in the event of possible foreclosure situation.
Underwater homeowners are those that owe more on their mortgages than their home is worth. During the recession, the number of homeowners behind on their loans climbed significantly as equity plummeted when the housing bubble burst. "We were in bad shape with many of our lien holders after the mortgage debacle," says Nick, a banker at The Federal Savings Bank.
For the housing market, the number of defaulted loans and foreclosures has negatively impacted the health and rate of recovery.
In the third quarter, however, the number of underwater homes fell to just 21 percent of all home with a lien against them. At its peak level, the number of homes underwater was 4.9 million more in the last quarter of 2012 than in the third quarter of 2013. Zillow reported the latest figure is roughly 10.8 million homes.
Recovery emerging
While the recent report is good news for the housing market and the economic recovery, there is still more work to be done, as almost 1 in five homes still remain underwater. Many housing markets across the country are experiencing a lack of inventory and foreclosed homes are holding homeowners back from selling their properties. The lack of inventory has driven prices up steeply in some markets over the last year.
According to Zillow, home prices rose by 6.4 percent in the third quarter of 2013. With price appreciation, negative home equity has declined. With more home equity, fewer loans are likely to fall behind on their payments. During the same time that prices rose, 1.4 million homeowners were able to recover from negative equity. As home prices continue to rise, more mortgages are expected to improve.
"There is reemerging interest in lien holders who are delinquent on their underwater home to pay their mortgage," says Nick. While many home will probably remain in negative for a few more years, Nick at The Federal Savings Bank sees first-time home buyers as the next round of demand to pick up the tab on depressed home prices and trend them higher. Higher home prices coupled with down trending unemployment is a double coming life boat to help current lien holders sell their homes and move on without unwanted mortgage debt.
Underwater insurance
Despite mortgage rates still near their all-time lows, many loans remain in trouble. This has given rise to a new trend of underwater insurance to fill the gap on the value of a home. If a homeowner cannot pay the full amount of their mortgage and has underwater insurance, the insurance company can pay the lender the remaining amount. This is a new trend is being told to approved mortgage applicants before closing as a 'just in case' scenario to give peace of mind to the buyer.
To conclude, for the many homeowners who are currently underwater, insurance will not be able to help. However, for first-time home buyers or those who have a new mortgage loan, underwater insurance might be able to help protect against a future foreclosure. The insurance is not designed for high-end homes worth more than $400,000, like jumbo loan, but can help with smaller sized mortgages.
Contact The Federal Savings Bank, a veteran owned bank, to discuss low cost mortgages.