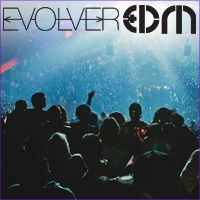 Evolver EDM is home of everything related to conscious Electronic Dance Music. We hope you will continue to visit for updates on fresh music track downloads, music reviews, interviews, album releases, and more.
San Francisco, CA (PRWEB) December 30, 2013
Keyframe is pleased to announce the December 2013 launch of Evolver EDM, the new Electronic Music section of Reality Sandwich 2.0. Reality Sandwich—co-founded by Ken Jordan—is a web magazine dedicated to spreading the word about subjects ranging from sustainability to shamanism, alternate realities to alternative energy, remixing media to re-imagining community, holistic healing techniques to the promise and perils of new technologies.
According to a November interview in Huffington Post, Ken Jordan states that some of the features of Reality Sandwich 2.0 include "adding a way to post a lot of short, newsy little posts from its editors and the community that creates a continual stream about what's happening in the scene." Ken Jordan adds: "We'll still have our writers, but we want to add a special community area where anybody can post and the community can vote up or down when they find something they think is interesting." As such, the voting will engage readers and help determine which articles generate attention at a given time. The site is also adding a section of expert online courses named Evolver Learning Lab, which are live interactive video courses featuring some of the most influential leaders in transformational culture. These courses will further allow the community to connect and interact with a variety of pioneers whose work they are interested in. Given the breadth of topics covered by the Reality Sandwich network, it includes six news sections titled psyche, commons, eco, tech, body and arts. In addition, these sections all have their own subgroups, making for news that are specifically catered to readers looking for information on specific topics.
In 2007, Ken Jordan, along with Daniel Pinchbeck, cofounded Evolver.net and Reality Sandwich--defined by Jordan as a community and its publication outlet, respectively--and currently counts an audience of a quarter million people. Some of the site's influential, and regular contributors include "Sacred Economics" author Charles Eisenstein; popular alternative historian Graham Hancock; media theorist Douglas Rushkoff; the occult historian and former Blondie bassist Gary Lachman; and the feminist pioneer and permaculture advocate Starhawk.
The launching of Reality Sandwich 2.0 was made possible through a successful 34-day crowdfunding campaign through Kickstarter. The campaign acquired 718 backers and raised a total of $56,360.56--141% of its original goal. Keyframe-Entertainment, who partnered with Reality Sandwich in early 2013, will be joining in support of the new website launch as curator of its music section. The music section will focus on sharing news on Electronic Music artists and events; serve as a gateway that allows for easy access to the emerging world of conscious Electronic Music; foster a sense of community by encouraging people to connect and participate through content generation; and provide visitors with a music resource (music downloads, DJ and producer interviews, articles, music reviews, films, culture, technology and event safety). To visit Evolver EDM on Reality Sandwich 2.0, please go to: http://realitysandwich.com/x/edm/.
Keyframe-Entertainment is also Executive Producer of the film "Electronic Awakening" and episode 3 of The Bloom Series, "Ways of the Sacred." The soundtracks of these films will be featured in Evolver EDM, which also includes music from Transformational Festivals, psychedelic underground music, and emerging genres.
About Reality Sandwich: Reality Sandwich aims to cover varied, thought-provoking news on the emerging transformational culture as an alternative to mainstream news outlets. Since its launch, the site has acquired numerous influential contributors and currently counts an estimated network of 250,000 readers.
About Keyframe: Keyframe-Entertainment bridges underground Electronic Music culture and the mainstream through transformational media (Film, Music, Visionary Art, Community Building, Social Networking, and Events). Its goal is to create global positive change and enhance the living experience by inspiring, informing and entertaining. Keyframe was launched in 2004 as a music label and artist management company and over the years expanded its scope to include consciousness films and events. http://keyframe-entertainment.com