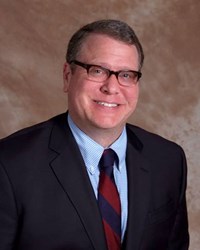 Carmel, Indiana (PRWEB) November 26, 2013
As the year comes to an end, small businesses find that one mistake for the year can make that last month paperwork a bit of a problem. James Wiley of White River Group, CPA firm located in Carmel, Indiana, has over 20 years of experience to share with small businesses and how to make the year end book keeping easier for tax time.
He finds that the number one headache for business owners at tax time is if the payroll processor's report to the IRS does not match up with the business's payroll accounting. There are a few reasons why this could happen.
First, James feels it is important to understand the basic definition that causes a lot of confusion.
Many businesses use 1099 resources. Something business owners frequently say during tax season is, "those employees get a W-2, but these employees get a 1099." That is an error in vocabulary that leads directly to a lot of payroll accounting mistakes
People who receive a 1099 are not "employees". They are actually considered contractors or consultants by the IRS lingo. Only people who receive a W-2 carry the title of employees.
To fix any accounting errors that may occur because of the confusion in the terminology, do not account for all money paid out to individual persons as payroll expenses. The people who receive 1099s are not employees. Therefor, they are not subject to payroll withholding or employer's payroll taxes.
The confusion for 1099 contract helpers could cause an overstated number for payroll expense to be reported on the business's tax returns if payments to 1099 contractors are included with W-2 employee payroll. This overstatement in payroll expense will make it look like the business underpaid payroll taxes during the year, for both employee withholds and employer's payroll taxes
The solution is to account for 1099 dollars separate from W-2 dollars. It's generally not a good idea to pay 1099 resources thru the payroll system, unless the payroll service is able to clearly differentiate these payments.
In almost all cases, when a payroll processor completes a payroll cycle there are actually two transactions that will hit the business's bank account.
This is where most common mistakes originate. The first transaction is always the amount of the actual net paychecks that are going out to the employees.
The second transaction is everything else, such as: Employees' withholdings, Employer's payroll taxes (which includes employer's social security matching, Federal unemployment tax, and state unemployment tax) and Payroll services processing fees.
 
This second batch is where a lot of businesses run into accounting trouble. The dollars for employees' withholdings need to be included with the business's salary and wages expense.  The employer payroll taxes are a tax expense to the business, but are not included in salary and wages expense. Any payroll processing fees are vendor fees expense, but are not included in salary and wages expense.
A business wants to be cautious of this error because every quarter the payroll company sends in tax reports to the IRS and the state of Indiana. At year-end they submit W-2s and year-end tax and withholding reports. Because of electronic processing by the IRS - they will notice a difference if the business's tax returns do not match the payroll processor's reports. 
This will likely trigger an IRS audit.
This is a completely avoidable tax problem with proper accounting processes, and hopefully these recommendations have been helpful. 
White River Group specializes in accounting service for small businesses. Contact our office at (317)397-4712 for a discussion of this and any other accounting and tax issues.