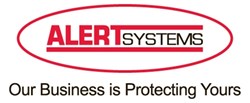 The council, who will invest an estimated £275,000 in the new cameras, is hoping to replace the existing cameras with HD alternatives.
(PRWEB UK) 26 November 2013
It has been reported by Get Hampshire in the article 'Camera Upgrade Required to Ensure 'Effective CCTV Service' in Hart' published on November 20 that Hart District Council is looking to replace all 49 cameras which are located in their state-of-the-art control room in Farnborough. The council, who will invest an estimated £275,000 in the new cameras, is hoping to replace the existing cameras with HD alternatives, improve CCTV coverage of the area, enhance transmission of the footage, and switch to a wireless and cable network instead of one which relies solely on a cable network.
John Elson, head of technical services and environmental maintenance at Hart District Council wrote in his report that:
"If Hart District Council wishes to provide an effective CCTV service then the existing network of cameras needs to be upgraded. Many of Hart's cameras were installed in the 1990s and whilst they still function they have now reached the end of their effective life. As a consequence they are becoming increasingly unreliable and difficult to repair due to a lack of spare parts."
As a leading provider of business security systems, AlertSystems closely follow industry news and were interested in the report of a CCTV upgrade in Hart. A spokesperson for the company commented on the news:
"It is welcome news that Hart District Council is looking to upgrade their CCTV security system, offering a reminder that while businesses may have CCTV security systems in place, it is important to ensure that the cameras are offering an efficient and effective service. If cameras are near the end of their working life and not working to the best of their ability, the CCTV can be ineffectively monitoring your premises.
"Upgrading your CCTV security system to a HD alternative can be an effective way of ensuring that your premises are effectively monitored. HD CCTV cameras offer enhanced footage which can prove vital in police investigations where officers can use the high quality images to further their investigations. Additionally, upgrading to IP Network CCTV cameras for example, allows you to remotely access and store CCTV footage, which can improve the management of footage and the speed with which you can provide police with information.
"We look forward to following developments of the CCTV upgrade in Hart and seeing the positive impact the new CCTV can have on crime rates."
AlertSystems manage and maintain over 5000 security installations throughout the UK and are specialists in providing business security solutions. Offering professional service and a complete range of security services such as monitored alarm systems, Automatic Number Plate Recognition and Avigilon CCTV security systems. AlertSystems offers effective and reliable solutions to security problems.