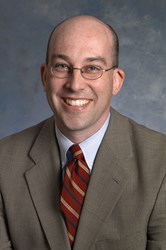 As adoption increases, the cloud will evolve from being a business advantage to being a competitive necessity.
Harrisburg, PA (PRWEB) November 26, 2013
Grudi Associates is now offering customers improved data security, reliability, efficiency and economy through optimal configurations of public, private and hybrid cloud services, which have been made possible by higher speed Internet connections and advances in server and virtualization technology.
"There is no question that the cloud is a big part of the future of IT for businesses," says Walt Grudi, President of Grudi Associates, a leading provider of telecom and IT services in Central PA and beyond. "But what kind of cloud: public, private or hybrid?"
The answer depends on the business's needs, preferences and resources. First it is important to have a good understanding of what is available. Compared to traditional on-premise data hosting, the cloud offers many benefits, from security, efficiency, cost-effectiveness and reliability to outsourcing the time-consuming, resource-intensive management of servers and data hosting services. While there can be mitigating issues for some companies, most businesses benefit greatly from moving into the cloud.
"The availability of different types of clouds – public, private or hybrid – enables businesses to build the optimal network for their individual needs and resources," says Grudi. "Today's capabilities offer exciting opportunities."
Public clouds are virtualized, multi-user IT infrastructures that are managed and owned by a service provider – usually accessed over an Internet connection. The users each utilize a portion of the shared hardware that resides in the service provider's data center. The provider usually offers a variety of service options, from servers and operating systems to storage, bandwidth, load balancers and other capabilities. The user pays only for the services they receive.
The key difference between private and public clouds is that private clouds serve only one business or organization. Private clouds can be hosted, residing in a service provider's data center and managed by the provider's professional staff, or be housed on the business's premise, typically maintained by the IT department. On-premise services can also be outsourced.
A hybrid cloud is an IT system that utilizes both public and private clouds to create the optimal combination of networks for varying needs. Typically, the segregation of data in a private cloud is necessary for high-security needs and compliance with special requirements, such as those of PCI, HIPAA, FISMA and others.
"A public cloud typically is lower cost for most businesses, but does not offer the data segregation, security and compliance benefits of a private cloud," says Grudi. "Unless the scale is very large, private clouds are more costly, but the benefits are well worth it, if the business needs a dedicated server and highly secure data."
A hybrid cloud offers the optimal combination of both public and private clouds, leveraging the advantages and minimizing the shortcomings of both. The key is effective planning, design and implementation.
"A big benefit is that offsite cloud services now offer excellent opportunities for businesses to create highly reliable, ultra-secure disaster recovery, backup and business continuity systems that are both efficient and economical," says Grudi. "This is a valuable and growing resource for many businesses."
For many, the best option for moving into the cloud is to phase in with selected services to get acclimated and provide a workable transition for the organization. Hosted email servers or simple data storage are good ways to start.
"As adoption increases, the cloud will evolve from being a business advantage to being a competitive necessity," says Grudi. "The best approach is to get expert assistance in planning and implementing the right cloud services for individual business needs."
Download Grudi Associates' full article: Which Cloud is Right for You?
Subscribe to Telecom & IT Updates, a monthly bulletin.
About Grudi Associates: Grudi Associates provides a broad range of telecom and IT services that help businesses and organizations connect and communicate more effectively. Through strategic partnerships with national and regional providers, Grudi Associates delivers innovative and cost-saving wireless, data, Internet, local and long distance, telecom management and hosted solutions. By providing its customers with a single point of contact for virtually any need, Grudi Associates delivers innovative solutions and simplified telecommunications.