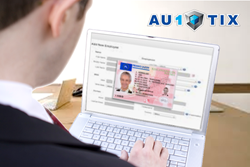 We strongly recommends the good guys in the Yard to look for technology solutions that require little or no manual intervention in the screening process. We also recommend solutions that are designed to cope with sub-optimal image qualities.
Nicosia, Cyprus (PRWEB) November 27, 2013
UK's Met (Scotland Yard) commissioner, Sir Bernard Hogan-Howe announced to the media plans to divert hundreds of detectives to the fight against rising online crime. The Yard chief's announcement reflects Met police's awareness of the massive shift in criminal activity to the online space. "The unpalatable truth", says London's Evening Standard: "is that fraudsters, too, have identified an opportunity to empty people's wallet. Today, the stark reality is that cybercrime is the growth industry of the criminal underworld". (Source: http://www.standard.co.uk/news/crime/met-to-tackle-the-wave-of-cyber-crime-with-worldleading-unit-8954703.html).
The last year has seen a meteoric increase of 60% in online crime, with identity crime becoming the most prevalent type of fraud. Only recently has an Experian study shown that identity theft accounts for as much as 46%(!) of all fraud attempts detected in financial services in 2013 - almost double the rate detected the previous year! (Source: http://www.expressandstar.com/business/uk-money/2013/11/20/identity-theft-a-rising-threat/)
Most common transactions such as account set-up, account change or large withdrawals necessitate according to KYC (AML/ATF) regulations the verification and screening of customer identity using ID documents. This means that the Yard's detectives may need to examine huge volumes of ID document images that clients are required, by KYC regulations, to submit for identity verification and screening. In such volumes, this task is likely to prove a significant bottle-neck reliability challenge even to seasoned forensic experts.
"For this reason exactly", says Ron Atzmon, Managing Director of AU10TIX: "there is imminent need for technology tools that can help sift through these huge image volumes and help detect potential fraud attempts. It may be our BOS solution, it may be standard solutions, but in end effect the Met detectives are most likely to need to handle massive volumes of images of ID documents of virtually any type and nationality. It is the "big data" of fraud fighting".
"Based on our intensive experience in this filed", says Ofer Friedman, VP Marketing of AU10TIX: "We strongly recommends the good guys in the Yard to look for technology solutions that require little or no manual intervention in the screening process. We also recommend solutions that are designed to cope with sub-optimal image qualities and that are capable of making risk-based recommendations rather that simple template matching. We obviously support this initiative and will gladly share our experience with the Met police professionals".
About AU10TIX
AU10TIX Limited, a fully owned subsidiary of ICTS International N.V, deals with the authentication and digitization of identifying documents including Passports, identity cards, driving licenses and other complementary identifying documents. The company specializes in implementing hardware & software based applications used for scanning, identifying, content retrieval, authentication and validation of identifying documents. AU10TIX is a pioneer of all-channel (front-end and online) ID authentication and processing solutions. The company's products drastically reduce identifying document-based fraud, reducing the costs associated with client processing and enabling effective regulatory compliance, while making the sales and support operations speedier and considerably more efficient.
For more information, visit http://www.au10tix.com
About ICTS International N.V.
ICTS specializes in the development and implementation of innovative security concepts and solutions designed to meet the needs of a variety of industries, mainly aviation transportation, border control and sensitive facilities. ICTS International benefits from over two decades of expertise and international operational experience in transportation security, with a particular emphasis on high-risk environments, passenger processing transactions and the integration of security services to provide a comprehensive security solution. It also offers a wide variety of customized training programs, tailored procedures and a wide range of security consulting services. The company has developed and implemented unique technological solutions, based on its comprehensive approach to security, designed to enhance the level of security while accelerating the security check process.
For more information, visit http://www.icts-int.com
This press release contains "forward-looking statements" within the meaning of the Private Securities Litigation Reform Act of 1995, regarding the Company's business strategy and future plans of operations. Forward-looking statements involve known and unknown risks and uncertainties, both general and specific to the matters discussed in this press release. These and other important factors, including those mentioned in various Securities and Exchange Commission filings made periodically by the Company, may cause the Company's actual results and performance to differ materially from the future results and performance expressed in or implied by such forward-looking statements. The forward-looking statements contained in this press release speak only as of the date hereof and the Company expressly disclaims any obligation to provide public updates, revisions or amendments to any forward-looking statements made herein to reflect changes in the Company's expectations or future events.
Contact:
AU10TIX
Ofer Friedman, Director of Marketing
Email: ofer.friedman(at)au10tix(dot)com
Tel.: +972-50-4 71 71 50
ICTS International NV
Alon Raich
Email: mail(at)ictsinternational(dot)com
Tel.: + 00-972-974-47770