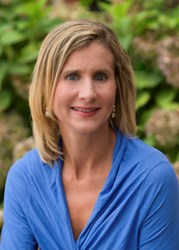 There is an inherent desire of professionals in the clinical trial industry to do something to make a difference.
Winston-Salem, NC (PRWEB) November 25, 2013
It has been just one year since efforts began to establish the Greater Gift Initiative (GGI) as a stand-alone not-for-profit organization and grow its reach beyond the walls of its founding organization, PMG Research. Since this time, GGI has added four new clinical trial site network partners and is now operating its site-based vaccine donation and patient advocacy program in more than 30 locations in the US. Through the generosity of its partners, GGI has now donated 25,000 vaccines to children in need in developing countries through its partnerships with the GAVI Alliance and Rotary International's End Polio Now campaign. These donations represent the effort and commitment of clinical trial volunteers, and through the GGI program, the sites honor and thank each individual for his or her critical role in the clinical trial process. In addition, vaccines were donated to honor professionals in the clinical trial industry, celebrate business milestones through partnerships with CROs, and honor participants at trade shows.
"GGI adds an exciting dimension to the clinical trial participation process for PMG Research patient volunteers," says Allison Kelly, Marketing Manager for PMG Research. "The gift of a vaccine to a child in need reinforces that a volunteer's contribution to medical advancement not only ensures access to new therapies, it helps to provide a better tomorrow for children around the world. GGI holds a special place in the hearts of our staff and patient volunteers."
The vision for GGI is to add partners at all levels of the pharmaceutical and clinical trial industry and be a philanthropic connector by elevating a unified message to the clinical volunteer community that their participation is making a difference in the lives of others. Becca Chase, Executive Director of GGI says, "Interest in GGI has been strong in our first year and our concept is resonating with industry innovators. There is an inherent desire of professionals in the clinical trial industry to do something to make a difference. They are already doing this through their work in clinical research and participation with GGI provides an opportunity to also impact global health."
GGI is now planning for 2014 and has many exciting partnerships in the works. "The growth of GGI in our first year was due to the trust and commitment of our new site partners, Benchmark Research, Meridian Clinical Research, RxTrials, Charlottesville Medical Research, and the leadership and support of PMG Research. We look forward to continuing these important relationships and building innovative partnerships at all levels of the clinical trial and pharmaceutical industry in the coming year."
---
About Greater Gift Initiative, Inc.
The mission of Greater Gift Initiative, Inc. is to advance global health and highlight the greater good of clinical trial participation by gifting a vaccine to a child in honor of every clinical trial volunteer, under the motto "Volunteers Advancing Health." Since 2010, the Greater Gift Initiative has donated over 22,000 vaccines to children in developing countries as a way to give back and thank the volunteers who participate in clinical trials and contribute to the advancement of health worldwide. Learn more at http://www.GreaterGiftInitiative.org.