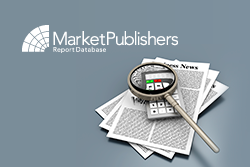 London, UK (PRWEB) November 25, 2013
In the next few years, the world of medicine is expected to see a hike in the approval of innovative pharmaceuticals which are poised to introduce a range of great improvements in the standard of care (SOC). Such therapy fields as oncology, ophthalmology, diabetes, hepatitis C infection, dyslipidemia, multiple sclerosis (MS), atrial fibrillation (AF), melanoma and Alzheimer's disease (AD) represent the areas where newer safer, more efficacious therapies will mostly likely reach the marketplace. Thus, in 2012, a great many new blockbuster drugs' approvals took place.
In the short run, the pharma business is likely to remain highly attractive as factors such as cost containment incentives, deconsolidation/restructuring, share repurchase programmes, mergers and acquisitions, emerging market growth prospects and dividend policy keep on being encouraging. In the years ahead, the industry growth pattern is forecast to be determined by the fight between key growth drivers like value added innovation and regulations to hold back costs.
Discounted market research report "Global Pharmaceutical & Biotechnology Outlook 2013: Global Pharma" worked out by MP Advisors is now available at MarketPublishers.com.
Report Details:
Title: Global Pharmaceutical & Biotechnology Outlook 2013: Global Pharma
Published: January, 2013
Pages: 131
Price: US$ 1,500.00
http://marketpublishers.com/report/life_sciences/pharmaceuticals/global-pharmaceutical-biotechnology-outlook-2013-global-pharma.html
The research report provides true and unbiased insights into the global pharma industry. The study focuses on comprehensive analyses of individual large cap companies, budding up and coming drug candidates in their late stage development pipelines, the overall competitive landscape, as well as the most important therapy areas where new innovation is set to create leadership. Additionally, the research is enriched with in extensive forecasts for key marketed drugs where competition and/or regulatory issues are likely to change the dynamics, along with discussions of the potential impact of several major upcoming milestones on the sector.
Major Topics Discussed:

Comprehensive overview the global pharma industry, with a focus on value based pricing;
Analysis of the prevalence, market size opportunities and competitive landscape of leading therapy classes;
Thorough examination of emerging markets and their importance in the growth of global large cap pharma;
Detailed discussions of the world's large cap pharma companies, such as Merck, Novartis, Roche, Astrazeneca, Bristol-Myers Squibb, Eli Lilly, Glaxosmithkline, Novo Nordisk, and Sanofi;
Impact of patent expiry in w.r.t. 2012 total revenue through 2017;
Snapshot of global pharma research pipeline (PhII and PhIII) in 2013;
Worldwide pharma milestones in 2013.
Other Discounted Studies by MP Advisors Include but are Not Limited to:
Global Pharmaceutical & Biotechnology Outlook 2013: India Pharma
Global Pharmaceutical & Biotechnology Outlook 2013: Rising Stars
Global Pharmaceutical & Biotechnology Outlook 2013: Mature Biotech
Global Pharmaceutical & Biotechnology Outlook 2013: Japan Pharma
For more discounted market research reports by MP Advisors please click here.