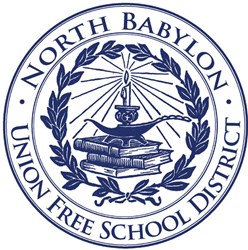 It's a successful solution for our North Babylon School District and its vendors—the vendors have free, centralized access to bid opportunities from multiple local agencies, while we benefit from increased vendor competition along with process automation
North Babylon, NY (PRWEB) December 03, 2013
North Babylon School District announced today that it is has joined the Empire State Purchasing Group, a BidNet e-procurement system that provides vendors with an easier and more economical way to access and compete for local government bids.
Empire State Purchasing Group connects 2,305 departments from 153 local government agencies and provides a bid notification system that gives vendors instant access to Bids, RFP's, Quotes and Amendments online. North Babylon School District joined the Empire State Purchasing Group in December 2013, providing its vendors with convenient access to bid information for North Babylon School District and all other participating agencies on the system.
The online purchasing group was developed and is maintained by BidNet. BidNet's e-procurement solution, SourceSuite, manages 15 government purchasing groups throughout the country providing over 900 counties, municipalities and school districts a purchasing and vendor management solution.
North Babylon School District invites all local vendors to join Empire State Purchasing Group to receive access to its upcoming solicitations. Vendor benefits of registering on Empire State Purchasing Group include:

24-hour access to local government opportunities
Notification customized to the vendors' products or services provided
Reliable and timely delivery of notifications, addendum and documents
Advanced notification of Term-Contracts
E-Bid and E-Quote Submission
Vendors who provide goods and services can register for the system to receive bid opportunities from North Babylon School District and the system's other local agencies.
"It's a successful solution for our North Babylon School District and its vendors—the vendors have free, centralized access to bid opportunities from multiple local agencies, while we benefit from increased vendor competition along with process automation," said Jessica Mack, Assistant to the Business Administrator. Registration is open to vendors online by visiting http://www.empirestatebidsystem.com.
About North Babylon School District:
Enrollment of 5,071 makes North Babylon the 83rd of 680 school Districts in New York. The purpose of the North Babylon School District is to teach children how to learn while building their character, fostering their creativity, and teaching them to be thoughtful and productive citizens of this diverse and democratic nation. The results of the District's effective performance of its mission will be creative students who possess broad knowledge, well developed skills, analytic minds, strong character, a positive outlook, a love of learning, respect for democratic principles and institutions, and the ability to work with and to get along with others.
About BidNet:
BidNet's e-procurement solution, SourceSuite, helps more than 900 buying organizations across the country with its supplier management, document distribution and audit and control tools. SourceSuite offers a configurable solution to purchasing departments in a variety of industries. More information is available at http://www.sourcesuite.com or by calling 800-835-4603.