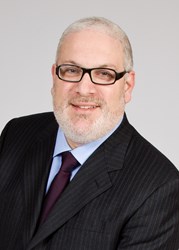 Philadelphia (PRWEB) November 25, 2013
Ezra Wohlgelernter, Esq. of Feldman Shepherd Wohlgelernter Tanner Weinstock & Dodig, LLP recently lectured at The Wharton School of the University of Pennsylvania and presented at the Pennsylvania Association for Justice's (PAAJ) Annual Premises Liability seminar in Philadelphia.
Along with fellow presenters, Wohlgelernter discussed "Evidentiary Considerations" in Premises Liability Cases at the PAAJ seminar on Nov. 1, 2013. Other topics covered during the presentation included Recreational Immunity, Mediation or Trial Considerations, and Liquor Liability. The course offered 4 continuing legal education (CLE) credits.
In his lecture on Oct. 29, 2013 titled "Torts 101" at the Wharton School of Business, Wohlgelernter addressed a freshman business law class. Wohlgelernter provided the students with a comparative analysis of contemporary principles of tort law and their origin in the Talmud, the major corpus of ancient Jewish law.
A lawyer with more than 30 years of experience and one of the three founders of Philadelphia-based Feldman Shepherd, Wohlgelernter is a frequent contributor and sought-after speaker for both continuing legal education and community activities. He is admitted to practice in Pennsylvania, New Jersey and New York and has successfully tried complex cases in each jurisdiction. He concentrates his practice on medical negligence, premises liability, motor vehicle and truck litigation and other significant personal injury claims.
Wohlgelernter is a member of the Pennsylvania, New York and Philadelphia Trial Lawyers Association and an active leader within the Philadelphia Jewish Community. He currently serves as an officer of the Philadelphia Trial Lawyers and is Vice Chair of the SeniorLAW Center. To learn more, go to http://www.feldmanshepherd.com/13-legal-team-Ezra-Wohlgelernter.php.
Feldman Shepherd Wohlgelernter Tanner Weinstock & Dodig LLP (http://www.feldmanshepherd.com) has handled cases producing some of the largest verdicts and settlements in Pennsylvania, New Jersey and New York. The firm represents plaintiffs in significant personal injury, class action, and other complex civil litigation. Clients include victims of medical malpractice, defective products, unsafe workplaces, motor vehicle accidents, legal malpractice and insurer misconduct.