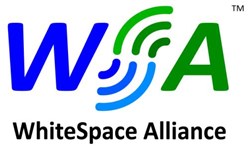 Chelmsford, MA (PRWEB) November 26, 2013
The WhiteSpace Alliance (WSA)™, a global industry organization enabling sharing of underutilized spectrum, today announced it will host a webinar on TV whitespace availability in the US, presented by The Brattle Group. The event will be held on December 4, 2013 from 12:00 noon - 1:30 pm EST.
The webinar will focus upon TV Band WhiteSpace Availability after the Federal Communications Commission's (FCC) planned Broadcast Incentive Auction to free up additional television broadcast channels for mobile broadband services. Key issues to be addressed include:

How much White Space will remain after the auction?
Which markets are likely to see the greatest change in White Space availability?
What are the most likely band plans and how much nationwide unlicensed spectrum exists in each?
What factors are likely to affect the amount of unlicensed spectrum available?
The Brattle Group is an international consulting firm with a specialty in telecommunications issues and regulatory policy. The webinar will be presented by Dr. Coleman Bazelon, an expert in regulation and strategy in wireless, wireline and video markets, and Dr. Giulia McHenry, whose areas of expertise include spectrum management and broadband deployment.
To register for the webinar, please send an e-mail to events(at)WhiteSpaceAlliance(dot)org or visit http://www.whitespacealliance.org/documents/20131122_WSA_Brattle_webinar.pdf.
About WhiteSpace Alliance
The mission of the Whitespace Alliance is to promote the development, deployment and use of standards based products and services as a means of providing broadband capabilities via WhiteSpace spectrum. By promoting the use of standards, the Alliance will enable companies to provide broadband connectivity at reasonable cost. The WSA will also act as an enabler of the emerging white spaces ecosystem by helping to put in place interoperability, conformance, and compliance testing to make sure that our member stakeholders get the needed information & collaborations to succeed both in the market place and with regulatory requirements. WhiteSpace Alliance will promote the use of IEEE, 3GPP and IETF Standards for use in the WhiteSpaces. For more information, please visit our website http://www.WhiteSpaceAlliance.org.
About The Brattle Group
The Brattle Group is an international consulting firm answering complex economic, regulatory, and financial questions for corporations, law firms, and governments around the world. For more information, please visit the Brattle Group website at http://www.Brattle.com .