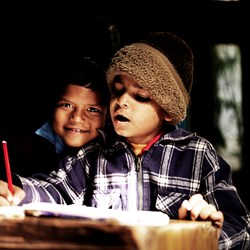 This is just one of the developments we have been working on. bluShiva is all about community, it is very important to us that this network is not just an online platform but an international community connecting in many different ways.
(PRWEB UK) 26 November 2013
bluShiva.com is a global social network for yogis founded at the start of 2013 by Simon Grunberger. As an avid yogi Simon felt there was something missing on a global scale in terms of a yoga community. Having taken regular yoga classes in cities all over the world one of the things that drew him back to the mat was that sense of community which may begin in the studio but ripples over into every day life.
bluShiva became the reality of his vision to create a place where yogis from all over the world could connect, chat, share stories and experiences whilst developing and nurturing their own yoga practice. With the modern day influence on yoga so prevalent all over the world, yoga styles are more and more becoming intertwined and blending together. By building an online community of yogis with no geographical boundaries it offers a new space for yogis to share, learn and grow, holding onto the traditions but allowing new styles to develop through sharing and combining international influences into our own styles.
However, this social network for yogis is not just about building an online community. bluShiva is actively working at making a positive impact in communities around the world. As part of this commitment to giving back they have launched bluNews which is full of great articles for members giving information on yoga styles, reviewing and promoting studios around the world, offering tasty and healthy recipe ideas and also highlighting some very good causes in every corner of the globe. bluShiva is inviting its members to share their stories on charities close to their heart which it will publish in their bluNews section. They recently published an article on the wonderful work done by Prayas Juvenile Aid Centre in Delhi. bluShiva is using its global platform to highlight some wonderful causes in the poorest communities. To become part of this great social network for yogis, visit http://www.bluShiva.com Join this unique community for free and connect with yogis all over the world.