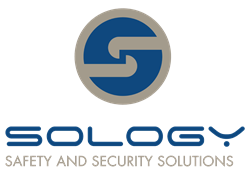 We have extended the application of video communication beyond inmate visitation to include an abundance of other inmate services...
Minneapolis, MN (PRWEB) November 27, 2013
In May of 2013, Renovo Software announced the integration of its inmate visitation management and video visitation system with Cisco's Connected Justice platform. The Renovo, Cisco joint solution has the potential to revolutionize courtroom, corrections, and enforcement procedures. Sology Solutions, a Dallas-based advanced safety and security integrator and Premier Certified Cisco partner, will now offer this solution.
"The integrated Cisco Connected Justice solution offers the highest degree of compatibility with all the industry leading video communications devices," stated Tim Eickhoff, Co-owner and Managing Partner of Renovo Software. "By utilizing standards-based technologies, we have extended the application of video communication beyond inmate visitation to include an abundance of other inmate services such as arraignment, parole, telehealth, and even reentry or educational programs. This partnership represents an extension of that open-source approach," said Eickhoff.
Connecting corrections, courtroom, and enforcement agencies to video stations located directly within inmate housing facilities can dramatically reduce the resources needed to manage inmate movement and transportation. "The potential cost savings and efficiencies are substantial," said Ed Christmas, Founder and Managing Principal of Sology Solutions. "This is, by far, the most comprehensive solution of its kind, and we are excited about what this strategic partnership will make possible."
About Renovo
Renovo Software has provided correctional facilities of all sizes with the most adaptable inmate visitation management system for a decade. Over 100 jails and prisons utilize Renovo's advanced system for registration, scheduling, and management of all types of visitation through a single platform. Whether managing video visitation, internet visitation, face-to-face visitation, or all three, Renovo's system is a proven, next generation solution for cutting costs, increasing efficiency, and generating revenue through inmate visitation. For more information, visit http://www.renovosoftware.com/corrections-solutions/inmate-video-visitation/
About Sology Solutions
Sology Solutions is an advanced safety and security integrator and a premier certified Cisco partner specializing in emergency collaboration, physical security, and mass notification systems. Based in Dallas, TX, Sology Solutions offers state-of the-art security products from leaders in the industry.