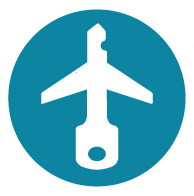 We are truly excited to offer people a fantastic New York experience that is customized to their individual interests.
New York City (PRWEB) November 25, 2013
Vault Travel, an innovative free itinerary building solution for New York City travelers, recently announced the beta launch of its website, http://www.vaulttravel.com.
The Vault Travel website is the portal through which users can build their own unique schedule for their visit to New York City. The revolutionary travel planning solution aims to remove the hassle and stress that inherently comes with travel planning.
"There are so many people who love to get out and have adventures in new cities, but just hate the process of having to plan their trip," said Rosanna Maftsir, founder of Vault Travel. "This is especially true in New York City, where visitors can be easily overwhelmed by the size of the city and the amount of activities there are to do here. Vault Travel helps to simplify that process."
When users arrive at the Vault Travel page, they select their travel dates, age range and can create an optional profile. From there, they can begin to customize their trip by choosing options such as the theme of the itinerary, the number of people traveling and whether or not children are included. Users can also narrow down their particular interests, including experiencing the city's culture, partaking in some family fun, meeting locals and engaging in the hipster experience. Travelers on a budget have further options, as Vault Travel enables users to choose price and time allotments for lodging, food and activities.
Based on the options chosen by the user, Vault Travel creates daily, personalized activities that are split into morning, afternoon and evening formats. All itineraries take time allotments and variety into account, so every day will have a manageable schedule that helps people see a range of different sites in the city. Users can then invite other people to join them on specific activities that they have arranged, and post pictures on their profile of their experiences.
"New York is the greatest city in the world," said Maftsir. "People should be excited to come here and enjoy everything that it has to offer, and not be intimidated by its size and scope. We are truly excited to offer people a fantastic New York experience that is customized to their individual interests."
For more information, visit http://www.vaulttravel.com or follow the company on Twitter, Facebook, Pinterest and LinkedIn to stay up to date with the latest fun and affordable activities happening in New York.