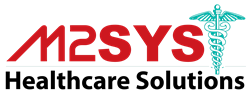 "RightPatient™ was a perfect fit because it doesn't require physical contact, seamlessly communicates with our electronic health records software, and runs flawlessly over Citrix." -- Carol Plato, Assistant VP of Revenue Cycle Management, Martin Health
Atlanta, GA (PRWEB) December 03, 2013
M2SYS Healthcare Solutions, a division of M2SYS Technology, today announced that Stuart, FL based Martin Health System has deployed the RightPatient™ iris biometrics patient identification solution. RightPatient™ is the industry's only multi-biometric patient identification platform and high-performance matching system that allows hospitals to instantly retrieve a patient's medical record following a fast iris biometric search.
With more than 500,000 annual patient visits across its two hospitals and numerous specialty centers and clinics, Martin Health needed a scalable patient identification matching system to prevent mix-ups, stop patient identity fraud, eliminate the creation of duplicate medical records, and reduce billing errors. Due to its advantages in speed, accuracy, hygiene, real-time de-duplication search capability, data standardization, and wide patient demographic applicability, Martin Health decided that RightPatient™ was the best fit for protecting patient safety. One of the key factors in the decision was RightPatient™'s innovative mechanism to support Martin Health's use of Citrix virtualization for its electronic health records system.
"The risks associated with misidentification jeopardize patient safety, so we wanted a solution that would mitigate these risks and add another layer of protection," said Carol Plato, assistant vice president of revenue cycle management for Martin Health System. "RightPatient™ was a perfect fit for us because it doesn't require physical contact, seamlessly communicates with our electronic health records software, and runs flawlessly over Citrix. Patients simply have their photo captured, the system matches their iris templates, and their medical record is automatically retrieved."
"We are grateful for the opportunity to enable the Martin Health team to leverage our RightPatient™ iris biometrics solution to increase patient identification accuracy, reduce duplicate medical records, and heighten patient safety ," commented Michael Trader, president of M2SYS Technology. "Patient misidentification in healthcare can lead to incorrect medication distribution, duplicate diagnostic tests, and adverse health effects, jeopardizing patient safety and adding unnecessary costs. In addition, RightPatient™ protects patients from identity theft, which affects quality of care and healthcare costs."
###
About M2SYS Healthcare Solutions
With over a decade of experience and millions of end users in more than 100 countries worldwide, M2SYS Technology delivers innovative, cost-effective, scalable, and practical identity management solutions that increase security and convenience while saving money, building accountability and establishing trust for governments and businesses around the world. M2SYS Healthcare Solutions provides biometric identification solutions for the healthcare industry including; RightPatient™ biometric patient identification, RightPunch™ multi-lingual biometric time clock, and Enterprise Biometrics Suite™ - a biometrics password management, network logon and file encryption tool. The M2SYS Corporate Blog can be found at blog.m2sys.com
Contact:
M2SYS Technology
John Trader
Public Relations and Marketing Manager
jtrader(at)m2sys(dot)com
770-393-0986 x1734
About Martin Health System
Martin Health System is a not-for-profit, community-based health care organization that has served the region for more than 70 years. It offers a continuum of care including preventive, primary and acute hospital care, as well as cancer and cardiac care, wellness and rehabilitation services. Its approximately 3,000 associates, 375 affiliated physicians and more than 850 volunteers provide care at 12 different locations serving Martin and St. Lucie counties. Martin Health is an eight-time winner of the Truven Health Analytics 100 Top Hospitals Award, has twice been named a Thomson Reuters 50 Top Cardiovascular Hospitals award winner, and received designation as a National Employer of Choice designee for 2009 and 2010-11. To learn more, visit martinhealth.org.
Contact:
Martin Health System
Scott Samples
Marketing Communications Manager
scott.samples(at)martinhealth(dot)org
772-223-4920