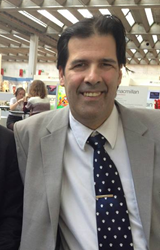 Israel, London, UK, Washington, New York (PRWEB) November 26, 2013
The International Digital Publishing Forum (IDPF) recently issued the EPUB 3.01 standard and new recommendation for Indexes with the EPUB format. Work is also being done towards a new open standard for dictionaries and Advanced Hybrid Layout, to enhance user experience when reading comics.
Helicon Books supports the new updates and also take part in the group that creates the new dictionaries standard. The company will look to incorporate these changes into their own products, as the new standards will provide additional features, such as; search inside and index and a pop-up of index head notes.
Ori Idan CEO at Helicon Books and dedicated member of the IDPF, looks forward to the release of new eDictionaries standard enabling glossaries and dictionaries to be embedded in EPUB readers: "An EPUB reader supporting the new dictionary standard will allow for word search, including parts of speech such as verbs or nouns" expressed Ori.
In addition to defining the word meaning, EPUB dictionaries will allow translation of a word from one language to another. Ori writes in more detail about what the new recommendations include in Helicon Books website.
Ori is passionate about the developments within the digital books industry and continues to use its standards and recommendations when developing existing and new products at Helicon Books.
"We are proud to be an IDPF member and take pleasure in taking part in the development of the EPUB standard," says Ori Idan, CEO of Helicon Books. "We very much support these important updates and hope to develop our products in-line with these changes in the near future."
Under the new updates, other recommendations are soon to be released: The new Advanced Hybrid Layout. This is particularly for the development of comics, i.e. where a story is told in a series of images or strips. Each frame will have the ability to contain an image and text that usually appears in speech bubbles. A compatible reading system will be able to render the same frame with the text in different language allowing readers to choose what language they prefer. Making it more interactive for the reader.
"It's a very exciting time for our industry, and Helicon Books will work closely with the IDPF when developing new software and products", concludes Ori.
About Helicon Books
Helicon Books is a technology and services company assisting publishers with introducing and adopting advanced technologies for digital Books. Helicon Books provide conversion services as well as tailor-made software for publishers, online readers and reading applications for Android. Ori Idan is the founder and CEO and writes regular industry focused articles on his company blog. For more technical detail please visit Helicon Books website: http://www.heliconbooks.com/