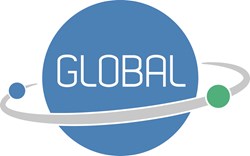 "There are some complicated items like currency exchange, languages, and legal limitations that we'd like to explore and create information for the greater community."- Matt Davies, Gift Card Network Director
Portland, OR (PRWEB) November 25, 2013
The Gift Card Network is doing its part to empower merchants with plans for considering global expansion. Members Givex and Hyatt Hotels & Resorts are chairing the global committee, which will be a group of members who have interest in expanding their products or services internationally, and highlighting those companies who offer global services.
"Givex has been implementing global gift card programs since 2001. Our extensive client base and experience in the global market has allowed us to gain valuable knowledge and develop solutions for the complexities a global gift card program can present. We look forward to bringing our knowledge and experience to the table to help retailers, who are thinking of expanding their programs globally, create the most efficient, cost effective and profitable program for their brand." – Amanda French, VP Partner & Client Development at Givex.
The US market has historically been one of the strongest gift card markets, but there are many countries such as the UK, Germany, Brazil, Australia, China, and Japan where gift cards are gaining popularity, and the opportunity within those regions has become increasingly important.
Gift Card Network Director Matt Davies stated, "There are a few of us that have taken merchant programs international, and there are some complicated items like currency exchange, languages, and legal limitations that we'd like to explore and create information for the greater community."
Media partner Powerhouse Brands, a gift card focused media and consulting firm, will be contributing design and video production to the committee to highlight its activities.
The Gift Card Network will be gathering members to ask questions, educate each other, and build information to support the gift card industry as the market continues to grow internationally.
About Givex:
Givex is a technology company offering clients a global reach with cost-effective gift card, omni-channel loyalty, analytics and cloud-based POS solutions. Our core distinction is taking on the tough task of managing all aspects of the transaction to ensure companies can deliver maximum customer satisfaction. Givex products and services give you insight into your data to enable you to better drive sales growth, customer relationship management and enterprise resource planning. http://www.givex.com
About the Gift Card Network LLC:
The Gift Card Network is a community of gift card industry members that connect, collaborate and contribute through a highly specialized online platform, events, and group discussions. Members unite to collaborate, including identifying and creating media and information around education, challenges, and potential solutions to help the industry move forward. Find out more at http://www.thegiftcardnetwork.com.
About Powerhouse Brands Consulting and Media LLC:
Powerhouse Brands Consulting is a gift card focused consulting firm, specializing in helping companies within the gift card industry identify their best opportunities and execute them. With experienced consultants from a variety of industries, Powerhouse Brands can educate teams, and plan or run any aspect of merchant gift card programs including business and strategic development for in-store, online, B2B, and third party channels, and can bring valuable insight and opportunities to other companies that work with these merchants.
We empower everyday gift card heroes.
See our capabilities at http://www.powerhousebrands.com.