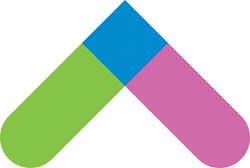 "We can unlock the true marketing potential of mobile advertising by revealing the real people behind the impressions." - Michael Collins, CEO of Adelphic
Boston, MA (PRWEB) December 03, 2013
Adelphic, creators of a breakthrough mobile advertising platform and audience solution for agencies and brands, has been issued a patent for user identification on network connected devices, including smartphones, tablets and PCs.
The patent covers the method, system, and programs for uniquely identifying a network entity, which can be a user who has one or more network connected devices (such as mobile phones, tablets, IPTVs and PCs), a group of users, a device with multiple applications (including web browsers and apps), or a group of devices.
The patent is applicable to advertising targeting and data integration that requires identifying a user, device or group of individuals using any type of networked device.
"Identifying users across devices and media is the foundation of data driven audience engagement." says Changfeng Wang, PhD, CTO and Co-founder of Adelphic. "The advertising industry needs to go beyond cookies toward a mechanism that works well with existing technology and user privacy guidelines. Our technology is a step in this direction."
This patent enables Adelphic to develop deep and persistent insights into consumer behavior across multiple devices in a privacy compliant manner. Adelphic's enhanced user identification offers unique and powerful capabilities in mobile and cross-device retargeting, attribution, bidding efficiency and audience building across multiple devices.
"User identification has been a fundamental issue in limiting the growth and effectiveness of mobile advertising," says Michael Collins, CEO of Adelphic. "With this issue now solved, we can unlock the true marketing potential of mobile advertising by revealing the real people behind the impressions."
About Adelphic:
Adelphic Inc. is a leading mobile advertising platform and audience solution for agencies and brands. Adelphic's powerful Predictive Data PlatformTM and intelligent AudienceCubeTM deliver unparalleled results for advertisers and publishers. Founded in 2010, Adelphic is funded by Matrix Partners and Google Ventures.
To learn more about Adelphic and its plans to shape the future of mobile advertising, please visit http://www.adelphic.com or @AdelphicMobile.