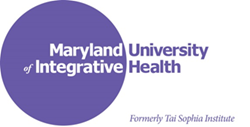 LAUREL, Md. (PRWEB) November 25, 2013
Maryland University of Integrative Health (MUIH) has announced the appointment of Chad Egresi as the new director of graduate admissions.
"After a national search, Chad quickly rose to the top of the candidate pool, impressing the search committee and others with his tremendous energy and enthusiasm for MUIH and the valuable work of an admissions team within a university," said Gail Doerr, Vice President for Marketing and Enrollment Management at MUIH.
Mr. Egresi most recently served as Argosy University's Washington, D.C.'s campus admissions director where he oversaw the hiring, training, development and management of more than 25 admissions counselors and support staff. Previously he served as the admissions director and student success manager at South University in Pittsburgh, Pa. He graduated summa cum laude from South University in Savannah, Ga., with an M.S. in Public Administration, Public Policy and Management and received his B.S. in international relations from SUNY, New Paltz.
"I'm looking forward to working with the admissions team and the rest of MUIH's administration to recruit the best and the brightest students as well as to continue to build a robust and vibrant team of admissions professionals," said Mr. Egresi.
About Maryland University of Integrative Health (MUIH)
Maryland University of Integrative Health, formerly Tai Sophia Institute, is the leading academic institution for integrative health in the nation. For nearly 40 years, MUIH has educated practitioners in health and wellness through transformative and relationship-centered programs that draw from traditional wisdom and contemporary science. MUIH offers on-campus and online graduate degrees and certificates in a wide range of health disciplines, as well as programs for professional and personal development. The on-campus Natural Care Center offers compassionate and affordable healthcare from student interns and professional practitioners, delivering more than 35,000 clinical treatments a year. Visit http://www.muih.edu for more information.
###