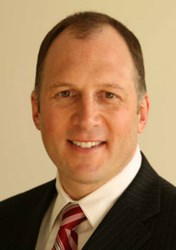 Hurting an innocent child is inexcusable.
(PRWEB) November 27, 2013
The NFL star from the Minnesota Vikings, Adrian Peterson, lost his son recently. USA Today reported the young child was allegedly abused by his mother's lover. He was taken to the hospital, but didn't survive the injuries. (Court documents here)
USA Today (October 11, 2013) and according to court documents here State v. Joseph R. Patterson, Cri. 13-598, State of South Dakota Judicial Court reported that suspect Joseph Patterson was charged. Patterson has a history of child abuse and domestic abuse. He was given a number of restraining orders over the past nine years
"When dealing with a suspect of child and domestic abuse, a skilled attorney can provide insight," stated DeVore. "A criminal case like this can inquire many complications where a criminal attorney can assist."
Reported by USA Today and court documents state Patterson's lawyer, Tim Rensch has stated his client isn't guilty. If found guilty, Patterson will face up to life in prison. Patterson was supposed to take care of the two-year-old child while his mother was away. The tragic accident happened while the mother was gone
CBS (October 11, 2013) reported that Peterson had only found out that he was the boy's father a few months before the accident. He has planned to work things out with the mother when he heard the news of the accident. He flew to South Dakota to be with his son immediately after hearing the news and this was the first time he had seen the boy according to USA Today and (Court documents here).
"Whenever a child is hurt, it's makes for a horrible story," stated Kevin DeVore. "Hurting an innocent child is inexcusable."
All information attributed to court documents: State of South Dakota Judicial Court here
"A person who is arrested for a crime, especially a serious one, should contact an experienced lawyer as soon as possible," stated DeVore.
DeVore practices in Minneapolis, St. Paul and throughout Minnesota and Wisconsin. To contact him for more information on any criminal topic, please feel free to visit Kevin's website at http://www.devorelawoffice.com/or contact him at 651-312-6519.
About Kevin W. DeVore:
Minneapolis criminal lawyer Kevin DeVore offers experienced and aggressive criminal defense representation to people throughout Minnesota and the Midwest. With more than a decade of experience in the area of criminal defense, Kevin has a working knowledge and relationship with the law and the courts of the region. 'Small firm' values are expressed in his commitment, while 'big firm' expertise and resources help ensure the best possible results for a case.
Kevin DeVore has been designated by Law & Politics Magazine as a "Super Lawyer" for the past 10 years in a row. This recognition is given to only 5% of the lawyers in the State of Minnesota. He is a MSBA Certified Criminal Law Specialist and has been featured in the Star Tribune, Pioneer Press, and Law & Politics Magazine for his acclaimed criminal defense victories.
If you have been charged with a crime in Minnesota, contact Kevin DeVore at 651-312-6519.