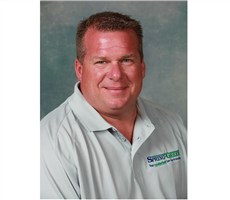 Peoria, IL (PRWEB) November 26, 2013
Area resident Dave Vojta, owner of Spring-Green Lawn Care in Peoria, has been serving customers throughout his town and surrounding areas since 2004. When the devastating tornadoes hit southern Illinois Sunday, Nov. 17 Vojta anxiously awaited an opportunity to help.
"Spring-Green has been in business and treating lawns throughout the area for over 36 years," said Vojta. "These are our customers. When we saw the aftereffects of the storms, we felt it was our duty as the local franchise to try and step up and help out. We want to do everything we can. When you walk through these neighborhoods, the devastation is so overwhelming."
During a telethon held this week to raise funds for victims, Vojta matched $5,000 worth of public donations. He has also been involved with helping to clean up individual homes.
"As a locally owned and operated neighborhood lawn care franchise, we take our commitment to community seriously," said Ted Hofer, Spring-Green Lawn Care's CEO. "We're honored Dave has been able to help the victims of the recent storms."
Vojta has over 23 years of experience in the lawn care industry – working for a national lawn care company, as a product supplier and as the owner of an independent lawn care operation before becoming a Spring-Green franchisee in 2004.
Since taking ownership, Vojta has been building his client base throughout Washington, Chillicothe, Pekin and Peoria to include a number of well-known clients including the Peoria Chiefs, a minor league affiliate of the Chicago Cubs. For more information, visit http://www.spring-green.com/dvojta.
###
About Spring-Green Lawn Care
Founded in 1977, Plainfield, Illinois-based Spring-Green Lawn Care has been delivering lawn and tree care services nationwide for over 36 years. Its service is centered on the beautification of residential and commercial customers in middle-class and affluent neighborhoods and communities. Spring-Green is an attractive opportunity for entrepreneurs and existing green industry business owners who want to align themselves with a franchise opportunity that has proven economic resilience, healthy profit margins, industry leading business and marketing intelligence, recurring revenue and retirement & family planning through business ownership. Spring-Green currently has 117 franchises operating in 26 states. Spring-Green Lawn Care franchise owners gave the franchise opportunity a 96 percent overall quality rating, according to the Franchise Research Institute September 2013 survey. For more information, visit http://www.springgreenfranchise.com or http://www.spring-greenfranchiseblog.com.