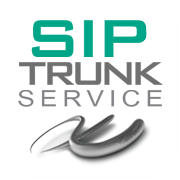 Xpander has been fantastic and the flexibility of the bursting is great, and seemingly fairly unique. I haven't had to contact support because it just works. Nate Renbarger - RND technology providers
(PRWEB) November 29, 2013
The need for business organizations to successfully deploy SIP trunking solutions is at an all-time high and this trend is growing. Xpander Communications has been tracking this demand through its active customer base and in response launched siptrunkservice.com to serve the growing number of businesses seeking to obtain highly reliable trunking solutions. Xpander has been highly successful implementing business and enterprise grade VoIP solutions as well as VoIP networks in line with its goal to be a complete communications solution provider, not just simply a service supplier.
Business organizations are turning to the Internet to take advantage of cheaper and more efficient methods of communication. One simple way for businesses to save money is to make the switch from traditional telephone service to VoIP phone service, which uses broadband to carry voice traffic instead of traditional telephone lines. Despite initial concerns about quality of service, companies are becoming more comfortable and educating themselves on how to successfully use SIP (Session Initiation Protocol).
Companies can save up to 70% of their monthly phone bill by switching to VoIP and take advantage of new features that have never existed before. "Siptrunkservice.com powered by Xpander provides me with significant cost savings as well as unique and reliable SIP trunking features such as auto-burst scalability and auto-failover disaster recovery. Without these features I would not be able to run my phone systems anywhere near as efficiently as I can now" said Nate Renbarger of RND Technology Providers.
The VoIP communications work done at Xpander Communications has been highly successful which naturally led to the creation of siptrunkservice.com. Existing customers are realizing the full benefits of SIP trunking and are looking for more orders and larger deployments including E-SBCs (Enterprise Session Border Controllers).
SIP trunk services allow businesses to use their current IP PBX with VoIP telephone service. All that is needed is for the business to purchase a SIP trunk from a company that provides VoIP and SIP trunking. Siptrunkservice.com offers SIP trunking plans designed to fit any size business. Plans that have helped with the success or many businesses that wanted to take advantage of new opportunities.
About siptrunkservice.com
Siptrunkservice.com is a leading provider of SIP trunking and VoIP that develops and manages personalized communications solutions to business organizations looking for cost effective and efficient voice and data services. Learn more at http://www.siptrunkservice.com.
About Xpander Communications
Xpander Communications provides an array of modern internet-based communication services including: SIP trunking service, hosted PBX phone systems with built-in call center functionality, electronic fax services, conference bridge services, and other related cloud services. Xpander makes it incredibly easy and pain-free for businesses to smoothly transition to more modern, complex, and capable communications systems that are web integrated and offer the benefits of the cloud. Xpander directly provides all pre-sale consultation, customer service, technical support, and ongoing maintenance as well as upgrades on all products and services. All Xpander services are powered by our own in-house technology and core IP network. Learn more at http://www.xpandercommunications.com.