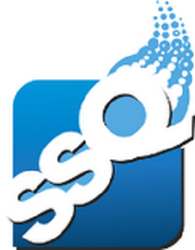 We're very happy to announce this new partnership, and we feel that it rounds out our marketplace very well.
Hartford, CT (PRWEB) November 26, 2013
StructuredSettlement-Quotes.com, the innovative firm responsible for creating the structured settlement industry in the first place, has today announced a new certified funding partner. Assured Annuity is the new retail buyer arm for Genex Capital. Assured Annuity makes secondary market annuities available to agents with retail buyers through an online platform.
Brad Jones of SSQ stated, "We're very happy to announce this new partnership, and we feel that it rounds out our marketplace very well. With this new certified funding partner, we're able to offer annuity sellers greater demand in the market, while ensuring that annuity buyers are able to realize better profitability on their purchases."
The result of this new partnership between StructuredSettlement-Quotes.com and Genex Capital's new Assured Annuity branch ensures access to the individual buyer market that, in turn, unlocks capital seeking fixed income investments, thus providing higher than average returns to buyers and at the same time creating greater demand and thus more favorable rates to sellers. Everyone involved in the equation gains vital advantages, and the marketplace sees further substantial growth and stability.
When asked about the new partnership, Genex Capital's CEO, Roger Proctor, answered, "This is a win-win for everyone. I'm very enthusiastic to be working with SSQ, the leading secondary market annuity marketplace, to launch this new venture. It's very exciting and we look forward to a long relationship."
Genex Capital has been a force in the industry for over 11 years, and has purchased over $750 million in annuities and structured settlements. Both StructuredSettlement-Quotes.com and Genex Capital are rated as A+ entities with the Better Business Bureau, and strive to provide outstanding service, value and satisfaction throughout the process.
To learn more about StructuredSettlement-Quotes.com or begin receiving quotes for the sale of a structured settlement, visit https://www.StructuredSettlement-Quotes.com
About StructuredSettlement-Quotes.com: Built on customer service and the principle of putting client interests first, StructuredSettlement-Quotes.com has built a reputation for innovation, quality and honesty since its inception in 2007. The company specializes in providing clients with the means to sell lottery winnings, structured settlements, annuity payments and more.