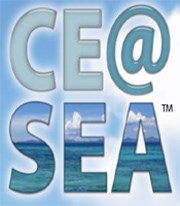 'This trip is a major benefit of being an IARFC member, and I would highly recommend it to anyone. I will never miss another one.' --- Burton Stewart
Middletown, OH (PRWEB) November 26, 2013
For over 20 years, the IARFC has conducted its educational conferences on the high seas. The destination for 2014 is the Western Caribbean leaving from Galveston, TX with ports of call in Roatan, Honduras, Belize and Cozumel. The Navigator of the Seas, part of the Royal Caribbean Fleet is the host ship this time with prime suites and deluxe cabins.
For those days ashore, there is a marvelous variety of adventures. All three destinations are famous for their spectacular reefs and are just waiting for snorkelers and scuba divers. "If you are certified bring your c-card and be ready to suit up," says IARFC Chairman Ed Morrow. "You can join me for a morning dive and enjoy the calm and relaxation of the underwater world." Other choices are a trek to the local Mayan Ruins though the tropical forests or a day spent shopping and lunching at the local towns in port. Any of those options make for an interesting and diverse trip.
For the evenings aboard ship, special networking events are planned. Dinners provide social time for IARFC travelers to get to know one another and promote new friendships.
In addition to the spectacular accommodations and activities on the cruise liner, the IARFC provides the opportunity to attend special presentations those days at sea – all part of the CE@Sea program. The agenda of speakers include: Jon Rogers, Ph.D., ChFC, CLU, RFC speaking on the Emotional Intelligence when Relating to Clients, Michelle Blair, RFC on Managing a Financial Services Practice, and George Flack, CFP, FPNA, AFAIM, RFC on the Future of Financial Advice.
Starr Morrow, IARFC Cruise Coordinator, knows the value of the overall experience. "We see members and their families return year after year to enjoy the time spent on these wonderful trips," she states. "The opportunities to learn are endless and the fun to be had is priceless."
Plan now to join the RFCs next year at CE@SEA™ to gain valuable continuing education credits. Network for your business and enjoy a pleasurable Western Caribbean cruise from June 15-22, 2014. For more information and specific details, contact Starr Morrow at starr@iarfc.org.